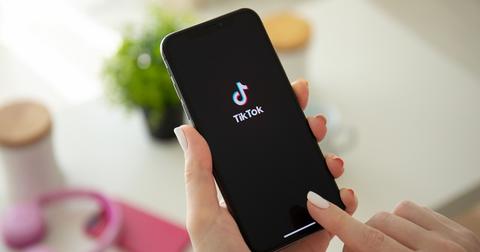 Facebook Challenges TikTok Parent in Its Own Backyard
By Ruchi Gupta

Jan. 8 2020, Published 10:52 a.m. ET
The rivalry between Facebook (NASDAQ:FB) and TikTok looks to be intensifying. Facebook has created a new Asian engineering team whose primary focus will be to win more advertising customers in China, reports Reuters. China is the home market of TikTok parent ByteDance.
The new team is to operate from Facebook's Asia-Pacific headquarters in Singapore. Facebook will count on the team to build better ad-buying tools for its advertising clients in China. Facebook, TikTok, and ByteDance all make money from digital advertising. At Facebook, for instance, advertising contributes about 99% of revenue.
Article continues below advertisement
Facebook creates China-focused team as TikTok gives it a headache
Facebook's move to create a special Chinese team comes as it's warding off competition from emerging rivals such as TikTok. TikTok rose to fame by running ads on Facebook, but now it's giving Facebook a headache. TikTok is not only poaching Facebook employees but also going after Facebook advertisers in the race for digital ad dollars. TikTok's revenue soared more than 300% year-over-year in last year's fourth quarter.
Article continues below advertisement
Facebook banks on its huge audience to woo Chinese advertisers
Facebook has stepped up its efforts to woo Chinese advertisers as more Chinese businesses seek to grow their international sales. Alibaba (NYSE:BABA) saw that interest to sell to international customers and launched the AliExpress marketplace. AliExpress links Chinese retailers with overseas shoppers.
Facebook wants to help Chinese businesses in their international expansion by giving them exposure to potential overseas customers. Facebook's family of social apps, which includes its namesake network, Instagram, and WhatsApp, has over 6.0 billion users around the world.
Although TikTok is adding new users rapidly, it still hasn't matched Facebook's massive audience reach. Therefore, Facebook has an audience advantage in its battle with TikTok and ByteDance for advertisers in China. Facebook's pursuit of Chinese advertisers has intensified just as it's preparing to open WhatsApp to advertisers.