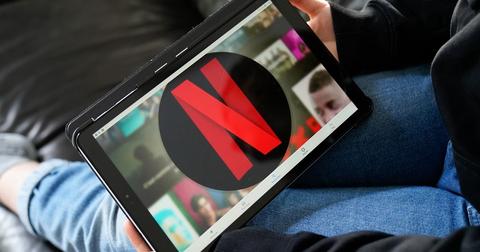 Why Former Netflix Subscribers May Never Return
By Ruchi Gupta

Updated
Netflix (NFLX) surprised investors when it reported losing almost 130,000 US subscribers during the second quarter. The subscriber loss contrasted sharply with the company's target to add 300,000 US subscribers. And the misses didn't stop there. Netflix also undershot its own worldwide subscriber growth target for the third quarter. That miss stemmed from Netflix adding fewer US subscribers than it had anticipated. Netflix has partly blamed its weak subscriber growth on subscription cancelations after new higher prices kicked in.
Article continues below advertisement
Netflix on track with content strategy, but pricing may need adjustment
Shortly before Netflix reported its surprise loss of US subscribers in the second quarter, a survey signaled a pricing problem. A KilltheCableBill study showed one-quarter of US Netflix subscribers felt the service was too expensive. And a newer KilltheCableBill study points to a pricing problem at Netflix, showing that price increases are the main reason Netflix customers ditch the service. In the survey, 49% of recent former Netflix customers cited price hikes as the reason for their departure.
It turns out prices are a big concern for consumers of subscription video services. A recent KPMG survey shows price is the most important consideration for consumers choosing a video streaming service. Great content is also important, but it ranks second or third, depending on consumer age.
Video streaming consumers' price sensitivity presents a tricky challenge for Netflix. The studies indicate Netflix's former customers may not return unless the company offers prices they can accept. Moreover, the studies hint Netflix may be more vulnerable to competition from cheaper rivals than previously thought. Disney+ and Apple cost $6.99 and $4.99 per month, respectively. In contrast, Netflix's basic plan costs $8.99 per month, and its most popular plan costs $12.99 per month.
Netflix may have to cut prices to keep subscribers from fleeing
On the one hand, the studies indicate Netflix's price increases could cost it customers. On the other hand, Netflix needs more money to produce great content that sets it apart from the competition. Netflix raises prices to get its customers to contribute more to funding its expensive content strategy.
Therefore, while cutting or maintaining prices could boost Netflix's customer retention, the company's content production might suffer. That could be a major blow to Netflix, considering it draws a lot of competitive strength from its content strategy.