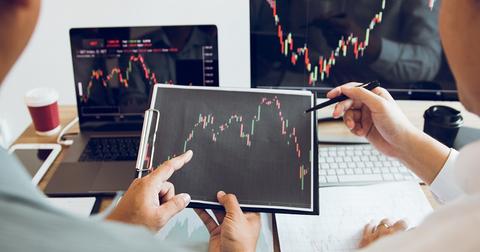 US Subscriber Metric May No Longer Decide Fate of Netflix Stock
By Ruchi Gupta

Updated
Netflix stock jumped 1.91% yesterday after the company released detailed regional subscriber metrics. The stock gain saw Netflix best all of its major video streaming rivals. Walt Disney (DIS) stock gained 1.42% and Apple stock rose 1.71% yesterday. AT&T (T) stock jumped 0.86%, while Comcast (CMCSA) stock fell 0.11%.
Article continues below advertisement
Weak US subscriber growth has weighed heavily on Netflix stock
Netflix stock, up less than 14% year-to-date, has underperformed its FAANG (Facebook, Amazon, Apple, Netflix, and Google/Alphabet) peers this year. Apple and Facebook (FB) stocks have gained more than 77% and 50% in 2019, respectively, and Amazon (AMZN) and Google (GOOGL) have risen 18% and 30%.
Netflix stock was doing well early this year. But things quickly changed after the company's quarterly subscriber growth didn't impress investors. Netflix reported losing nearly 130,000 US subscribers in the second quarter, the first such loss in many years. The company released the disappointing US subscriber metrics in July, which now stands as its worst month this year.
And as if the second-quarter metrics weren't bad enough, Netflix went on to report adding fewer US subscribers in the third quarter than it had projected. Its stock plunged again.
Netflix tries to show investors they shouldn't lose sleep over slowing US subscriber growth
In a regulatory filing yesterday, for the first time, Netflix provided a detailed breakdown of its revenue and subscriber metrics by region. What the breakdown clearly shows is that while Netflix's domestic growth has slowed down, its international growth has remained robust. The details disclosed in the regulatory document show Netflix is growing fastest in the Asia-Pacific region. The company's Asia-Pacific subscribers have more than tripled since the first quarter of 2017. Netflix's Asia-Pacific revenue has increased sixfold in the same period. The company finished the third quarter of 2019 with 14.5 million Asia-Pacific subscribers and $1.0 billion in revenue from the region.
Netflix's rapid growth in the Asia-Pacific region is a big deal. The region is home to 60% of the world's population, or about 4.3 billion people, a massive pool of potential customers for Netflix. The international growth should help Netflix offset domestic weakness and cushion its stock from US market pressure.