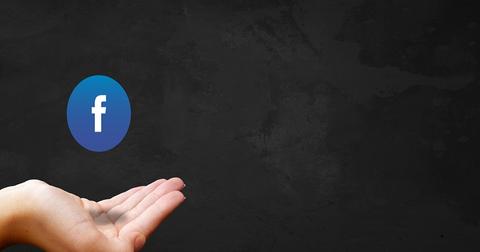 Facebook's Double Role in Mike Bloomberg's Campaign
By Ruchi Gupta

Updated
Facebook (FB) has emerged as a central component in Mike Bloomberg's presidential campaign. As a result, the company could benefit substantially. Facebook's role in Bloomberg's campaign ranges from an advertising platform provider to a talent contributor.
Article continues below advertisement
Facebook is making millions from Bloomberg's campaign ads
Bloomberg entered the 2020 Democratic presidential race towards the end of November. He hit the ground running. The campaign spent more than $30 million on television commercials in the final week of November alone.
While we don't know the size of the campaign's digital ad budget, Facebook is already reaping millions from the campaign. Bloomberg has spent more than $4.0 million on Facebook ads in the past 30 days alone. As a result, Bloomberg is the top spender on Facebook ads among the 2020 presidential candidates for that period.
Bloomberg could invest more than $500 million in the 2020 campaign. As the campaign indicated, advertising will likely account for a huge portion of the budget. Facebook, given its broad reach, could benefit from the campaign's large budget. President Trump, Joe Biden, and Elizabeth Warren are the other 2020 presidential candidates splurging on Facebook ads.
Facebook expects campaign spending to contribute about 0.5% of its total revenues in 2020. Wall Street analysts expect Facebook's 2020 revenues to be $85.8 billion. Going by Facebook's estimate, it could generate $430 million in campaign ad sales in 2020. The revenues will be more than enough to cover Facebook's local journalism support program.
Advertising is Facebook's bread and butter. Notably, advertising contributed about 99% of the company's total revenues in the third quarter. Advertising contributed 84% of Alphabet's (GOOGL) revenues and 73% of Baidu's revenues in the third quarter.
Facebook executive leading Hawkfish 
In addition to using Facebook platforms to connect with voters, the Bloomberg campaign has also turned to Facebook for talents. Facebook's chief marketing officer, Gary Briggs, has joined the Bloomberg presidential campaign. He's leading the campaign's digital advertising efforts, according to CNBC.
Previously, Facebook assigned its staff to work directly with presidential candidates. However, the company decided to stop that practice following criticism after President Trump won the 2016 election.
Facebook stock has gained more than 56% in 2019, which makes it one of the best big tech stocks this year. Alphabet stock has gained about 30%, while Baidu stock has fallen about 20% in 2019.