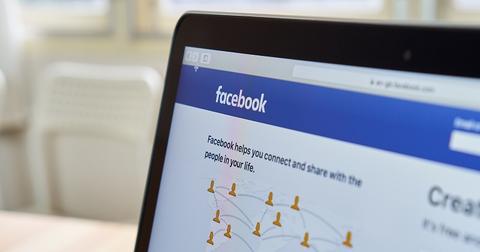 Why Mike Bloomberg's Presidential Bid Lifted Facebook Stock
By Ruchi Gupta

Nov. 27 2019, Published 7:34 a.m. ET
Facebook (FB) stock gained 0.49% on Monday after Michael Bloomberg announced his presidential bid on Sunday. Bloomberg has lined up major campaign spending that Facebook could benefit from.
This week alone, the Bloomberg campaign plans to spend more than $30 million on television commercials. What the campaign intends to spend on digital ads isn't clear. But back in February, Politico reported Bloomberg would spend at least $500 million on his 2020 campaign. At that time, Bloomberg had not decided whether he would run for president. Now that Bloomberg has entered the presidential race, the billionaire could spend even more on his campaign than previously estimated.
Bloomberg's first goal is to secure Democratic nomination to run against Donald Trump next year. Bloomberg has made clear that his presidential bid is motivated by a need to defeat Trump.
Article continues below advertisement
Facebook likely to be a beneficiary of Bloomberg's massive campaign spending
Facebook, with its massive audience of more than 6.0 billion people across its various platforms, has become politicians' favorite platform for running 2020 campaign ads. The Trump campaign, for instance, has been a big spender on Facebook ads. Democrats are also jostling to run ads on Facebook. The Wall Street Journal reported in August that demand from Democratic candidates had driven Facebook ad prices through the roof.
Facebook expects political ad sales to contribute 0.5% of revenue
The social media giant expects political ads to contribute 0.5% of its total revenue in 2020. Last year, Facebook's total revenue rose 37% year-over-year to $55.8 billion. Assuming Facebook's revenue grows by 20% in 2019 and 2020, its 2020 revenue could be $81 billion, and 0.5% of that would work out to over $400 million in political ad sales. Worth noting is that Facebook provided its political ad sales estimate before Bloomberg declared his presidential bid.
However, Facebook's political ads business has become a subject of controversy lately, threatening to dim its prospects at seeing the 2020 campaign ad spending.
Facebook derives almost all of its revenue from the advertising market. However, as competition in the market intensifies, the company has sought to diversify its revenue.