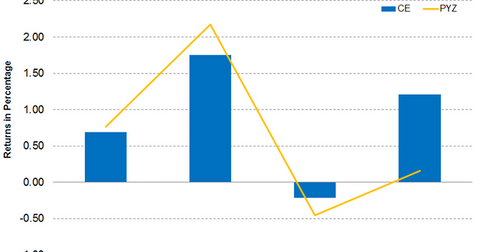 Vaping Crisis Updates from the CDC
By Adam Jones

Updated
Why is vaping a priority?
The CDC (Centers for Disease Control and Prevention) stated that investigating vaping-related illnesses was a unique challenge. In addition, the number of young people that have been impacted by vaping made this investigation a top priority for the CDC.
According to CDC's principal deputy director, Dr. Anne Schuchat, almost half of the individuals affected were under 25. Consequently, this calls for a prioritized response from regulators in the US.
What is the CDC doing?
The CDC is just beginning to understand the nature of vaping-related illnesses. Dr. Schuchat stated that the CDC deployed almost 140 scientists to investigate these vaping-related lung illnesses.
The CDC is conducting extensive testing on vaping products. This process includes conducting tests on samples of fluid from the lungs, testing vape fluids, and learning how fluids react to the heat of a vaping device.
While the CDC conducts its tests, it's becoming clear that vape products from illicit sources could be a key reason for the outbreak. This can be a positive thing for cannabis producers that operate legally. On the flip side, the negative image could hurt cannabis players as a result of this outbreak.
In Canada, vaping products must meet the strict guidelines set by the government. By setting these guidelines, the government is working to protect citizens from these health hazards. However, this is only possible because Canada has legalized cannabis at a federal level. However, in the US, the challenge of protecting the health of its citizens becomes complicated because of this roadblock.
Unfortunately, the illicit vape products in the market also hamper the mechanism to limit the supply or enable state or national recalls.
The vaping fiasco has certainly dented several cannabis players' outlooks. For example, Canopy Growth (WEED)(CGC) has lost almost 34% year-to-date. Its peer Aurora Cannabis (ACB) has lost about 33% year-to-date.