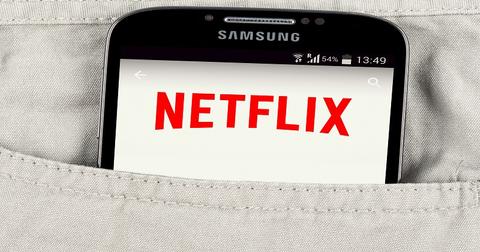 Netflix Sidelines Some Older Samsung Smart TVs—What's the Risk?
By Ruchi Gupta

Updated
Netflix (NFLX) expects its service to stop working on older Samsung (SSNFL) smart televisions starting next month, according to media reports. However, the specific list of models that would lose Netflix support on December 1 has yet to be published. However, Netflix has been sending alerts to customers that are likely to be impacted by the shift.
Netflix plans to sideline certain models due to technical limitations. While Netflix's decision to sideline older Samsung sets may be well-intentioned, we think the move carries some risks.
Article continues below advertisement
Netflix risks losing customers if its service stops working on some Samsung sets
Netflix's plan to drop support for older models of Samsung TVs may be designed to enhance its customer experience. We don't know how many Netflix customers could be affected when the service stops working on older Samsung sets. Samsung is the world's leading manufacturer of television sets. So, we can safely assume that many Netflix customers who access the service on television use Samsung sets.
Netflix customers currently using these older Samsung sets have two options. Firstly, they can upgrade to newer Samsung TVs that support Netflix. The other option is purchasing a streaming device such as Roku that would allow them to continue accessing Netflix on older Samsung sets.
However, these options would require customers to take on the additional expense to retain Netflix access. We believe households on a tight budget might decide to put their Netflix subscriptions on hold when this change occurs. Consequently, Netflix might lose some customers.
Netflix facing customer rebellion over cost
Cost is already a major concern for Netflix customers. According to a KilltheCableBill study, one-quarter of Netflix subscribers in the US feel it is too expensive. Netflix has acknowledged that pricing is an issue. Netflix's management pointed to recent price increases for the loss of subscribers in the US in the second quarter.
Netflix's pricing problem seemed to persist in the third quarter. The company added fewer US subscribers in the third quarter than it had projected. Moreover, Netflix's US subscriber growth in the quarter fell short of consensus expectations.
If faced with changes like upgrading their Samsung TVs, which would increase their costs, we think Netflix customers who already feel the service is too expensive might decide to jump ship. Notably, Disney+ and Apple TV+ offer competitive options to Netflix in terms of pricing.