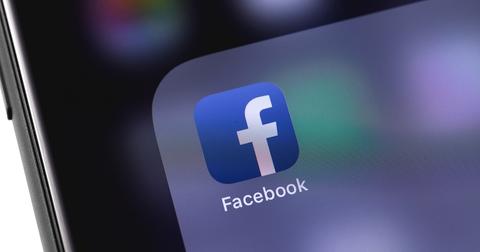 Facebook versus Warren: The Latest Twist in Endless Tensions
By Ruchi Gupta

Updated
Facebook (FB) and Democratic Senator Elizabeth Warren have sparred on several topics lately, and they look far from finding common ground. Their tensions center on Facebook's news executive, Campbell Brown.
It emerged on Monday that Brown co-founded a public education media outlet, The 74. The outlet has published several articles criticizing Warren. The report alleging Brown's involvement came from Popular Information, a liberal newsletter.
Brown acknowledged her involvement with The 74. However, she disputed suggestions that she might be biased against Warren. Facebook knew about Brown's involvement with The 74 before it hired her.
Facebook recently launched an online news service. It has partnered with multiple publishers to contribute content. Brown, who previously worked as a news anchor at CNN, is leading Facebook's news efforts.
Article continues below advertisement
Adds to Facebook-Warren dispute over political ads
Before Brown's involvement with The 74 came up, Facebook and Warren disagreed over vetting political speech. Facebook insisted that, as a private company, refereeing political speech isn't its business. But Warren and other Democratic politicians disagree. In fact, they claim the social media giant's approach suggests it condones misinformation.
The Trump campaign has used Facebook platforms to circulate information that Democrats have disputed is false or even malicious. For example, the Biden campaign asked Facebook to remove Trump campaign ads claiming his family is corrupt.
Warren wants to cut Facebook down in size
Warren thinks Facebook and other big tech companies have grown too powerful and that they pose a threat to competition. Therefore, she has vowed to split them if she gets elected to the White House. Warren is currently the frontrunner in the Democratic presidential nomination race. Facebook has disagreed with the proposal to break it up, even warning such a move would hurt America's tech prospects. The tech behemoth's CEO, Mark Zuckerberg, won't let Warren easily break up his company.
Facebook employees donate to company's critics
Even as Facebook finds itself at loggerheads with Democratic candidates, its staff continue to support them. Facebook employees are among the Silicon Valley tech workers making big donations to Warren and other Facebook critics.
Facebook's advertising business is the company's bread and butter. In the third quarter, Facebook's ad sales rose 28% year-over-year to $17.4 billion. They contributing over 98% of Facebook's total revenue.