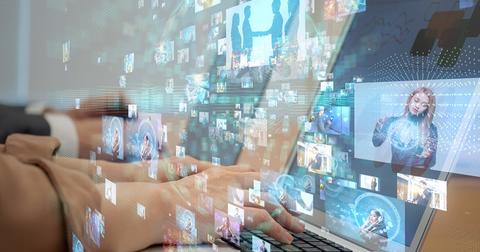 Facebook and Twitter Take Opposite Routes but Stick to Goals
By Ruchi Gupta

Nov. 1 2019, Published 1:45 p.m. ET
Facebook (FB) and Twitter (TWTR) have released their third-quarter results and emerged with different scorecards. While Facebook beat analysts' earnings and revenue expectations, Twitter missed them. But third-quarter results aren't the only point of divergence between Facebook and Twitter. The companies are also taking opposite stances on selling political ads.
Article continues below advertisement
Facebook sticks to its guns in the political ad market
Twitter has decided to stop selling political ads worldwide, effective November 22. However, Twitter CEO Jack Dorsey has hinted the company may continue to allow ads that support voter registration.
The political ad ban doesn't look like it would block Twitter from significant business. Last year, Twitter made less than $3.0 million from US political ad sales, just 0.1% of its total revenue. The US is typically Twitter's largest advertising market.
As Twitter has dropped out of political advertising, Facebook is staying put. The company has said it will continue to accept political ads but may decide otherwise in the future.
Although Facebook has explored banning political ads, it believes the move wouldn't be prudent. For Facebook, selling political ads is less about money and more about serving public interest. Facebook CEO Mark Zuckerberg thinks cracking down on political ads would be akin to censoring information or stifling politician's right to free expression.
Like for Twitter, selling political ads is only a tiny piece of Facebook's business. Facebook expects political ad sales to make up less than 0.5% of its total revenue in 2020.
Facebook and Twitter want to avoid trouble with regulators and politicians
While they have taken opposite stances on selling political ads, Facebook and Twitter both want to stay out of regulatory trouble. A few years ago, the companies came under fire for allowing foreign entities to run political ads in the US. The American intelligence community believes Russian government agents purchased ads on Facebook, Twitter, and Google to influence the 2016 presidential election.
Following that incident, FB and Twitter began to restrict political advertising on their platforms. They sought to make their political ads more transparent with the hope of avoiding clashes with authorities.