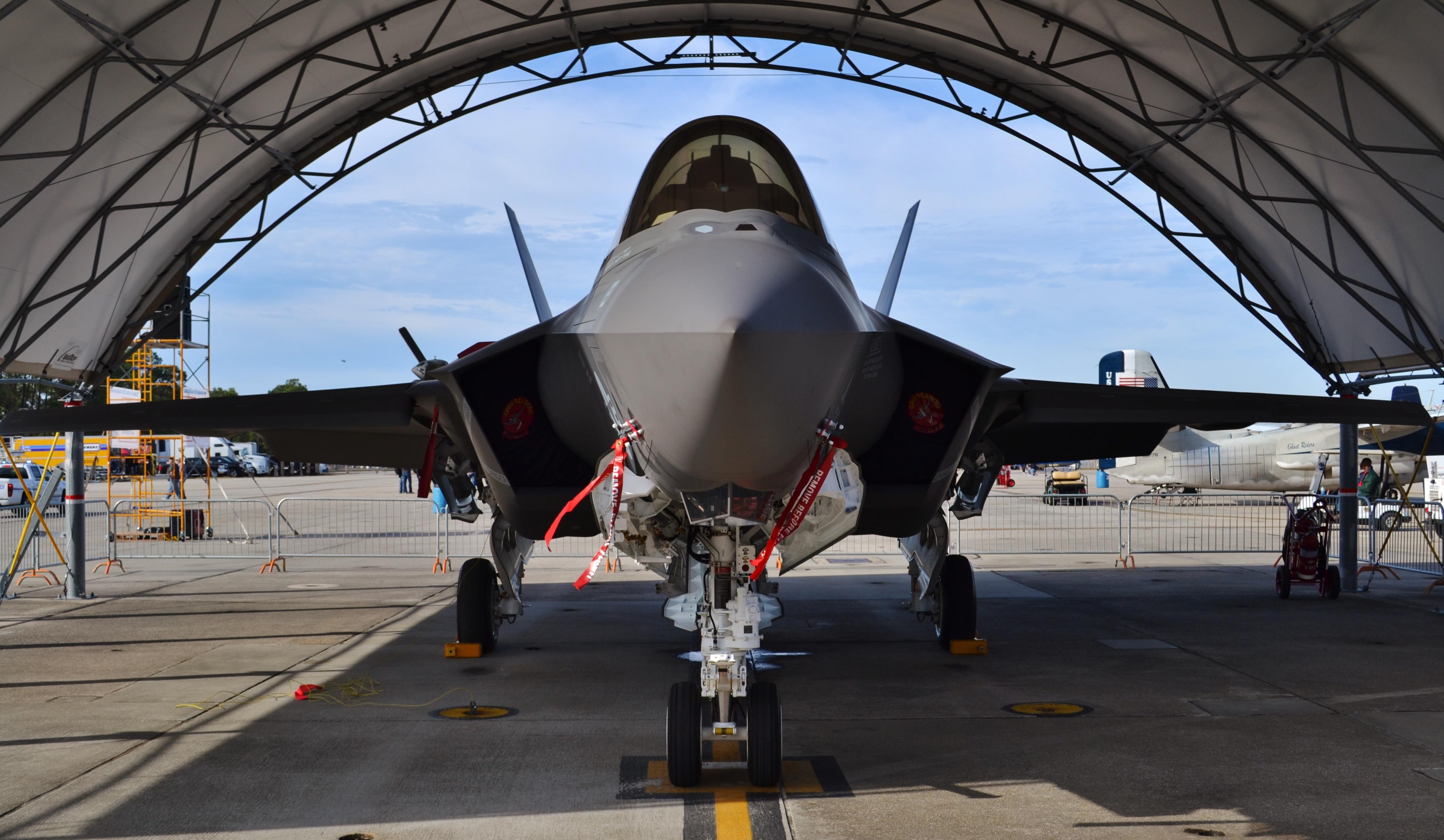 Lockheed Beats Q3 Estimates, Falls on 2020 Guidance
By Mike Sonnenberg

Oct. 22 2019, Published 11:23 a.m. ET
Lockheed Martin (LMT) released its third-quarter earnings results today. The company reported revenue of $15.2 billion in the quarter, a 6% YoY (year-over-year) rise. Its revenue beat analysts' estimate by 2%. Lockheed Martin's net income rose 5% to $1.7 billion during the quarter, translating to EPS of $5.66. Its EPS were 12.7% higher than analysts' estimate.
Lockheed Martin also upgraded its 2019 guidance. The company expects its 2019 revenue to be $59.1 billion compared to its earlier guidance of $59 billion at the midpoint. The company revised its EPS guidance for the whole year to $21.55 from the earlier $20 at the midpoint.
Article continues below advertisement
F-35, missiles led revenue growth
The Aeronautics segment was the star of Lockheed Martin's third-quarter earnings. The segment's revenue rose primarily on account of higher F-35 deliveries. The company delivered 28 F-35s during the quarter compared to 20 during the same quarter in 2018. Lockheed Martin has an order backlog of $49.4 billion in the Aeronautics segment.
The Missile and Fire Control Systems segment saw a revenue rise of 14% as the company delivered higher volumes of missiles and missile defense programs such as Patriot and THAAD. A fall in Sikorsky helicopter volumes partially offset revenue growth in other areas.
Lockheed Martin's 2020 expectations disappoint the market
Lockheed Martin expects its revenue to rise to $62 billion in 2020, up 4.9% from its 2019 guidance. That's lower than Wall Street's expectation of $62.8 billion, according to Reuters.
However, the company expects its 2020 operating margin to fall to 10.65% at the midrange compared to its 2019 guidance of 10.9%. It expects its cash from operations to be over $7.2 billion. Wall Street expects LMT's 2020 cash from operations to be around $7.6 billion.
Lockheed Martin stock was trading in the negative in premarket trading today on its weaker 2020 guidance. At 9:35 AM ET, the stock was down 1.1%.
Article continues below advertisement
UTX beat expectations
Lockheed Martin's aerospace peer United Technologies (UTX) also released its third-quarter earnings today. United Technologies' revenue rose 18% to $19.5 billion in the quarter. Its EPS rose 15% to $2.21. Pratt & Whitney and Collins Aerospace drove this revenue growth. The company raised its 2019 EPS guidance by 12.5 cents. United Technologies stock was up 1.6% at 9:42 AM ET. The company doesn't expect any further Boeing 737 production cuts in the remainder of 2019. United Technologies supplies components to Boeing (BA).
Boeing is scheduled to release its third-quarter earnings results on October 23. Amid the 737 Max grounding fiasco, Boeing's revenue is expected to fall 23%. Meanwhile, analysts expect Boeing's EPS to see a 41% fall to $2.09. Its stock was up 1.5% at 9:45 AM ET.
General Electric (GE), another stock with aerospace exposure, is expected to release its earnings results on October 30. GE competes with UTXs Pratt & Whitney unit in the aircraft engine space. Wall Street expects GE's revenue to fall 22% to $22.9 billion and its EPS to fall to $0.11. GE stock was down 1.4% at 9:47 AM ET.