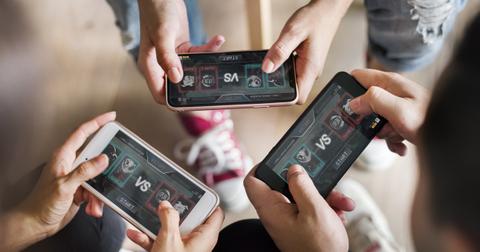 Glu Mobile Rose 9%, Enters S&P SmallCap 600
By Adam Rogers

Updated
Glu Mobile (GLUU) shares have risen 8.9% at the time of this writing today. Reportedly, the company will replace SolarEdge Technologies in the S&P SmallCap 600 Index starting Friday.
Being part of the S&P Index provides investors with increased liquidity, which results in higher trading volumes. Currently, Glu Mobile is valued at $870 million. The stock has underperformed broader indices year-to-date.
Despite the recent gain, the stock has lost close to 25% in 2019. The shares have fallen 50% since April.
Article continues below advertisement
Glu Mobile's valuation and growth 
Glu Mobile has been trading lower over the last few months. During its second-quarter earnings, the company reduced its fiscal bookings forecast. The lower guidance was due to the WWE Universe game's tepid performance.
According to a Motley Fool report, Roth Capital analyst Darren Aftahi upgraded the stock to "buy" with a target price of $7. Currently, the stock is trading at $5.94. While Glu Mobile expected a third-quarter booking between $110 million and $112 million, Aftahi expects the figure to reach $117 million.
Analysts expect the company's sales to increase 5.4% to $405 million in 2019 and 15.7% to $468.7 million in 2020. The accelerated revenues will also drive profit margins higher. Although analysts expect Glu Mobile's earnings to fall 21.4% in 2019, the earnings will likely rise 77.3% in 2020 and by an annual rate of 15% over the next five years.
The company's earnings will rise at a compound annual rate of 27% between 2019 and 2023. Comparing the earnings growth to Glu Mobile's forward price-to-earnings multiple of 15.5x, you can see that it has significant upside potential.
Mobile gaming growth in 2019
Glu Mobile will likely benefit since the mobile gaming market continues to expand by double-digits in 2019. According to Newzoo, the mobile gaming market will grow 10.2% year-over-year to $68.5 billion. Mobile gaming will account for 45% of the total gaming market.
The mobile gaming segment is estimated to reach $95.4 billion by 2022. The segment accounts for close to 50% of the total market. According to Newzoo, mobile growth will be driven by "more cross-platform titles, more smartphone users, and improvements to both mobile hardware and mobile Internet infrastructure, including the rollout of 5G networks."
Analysts covering Glu Mobile have a 12-month average target price of $7.91, which is 33% higher than its current trading price.