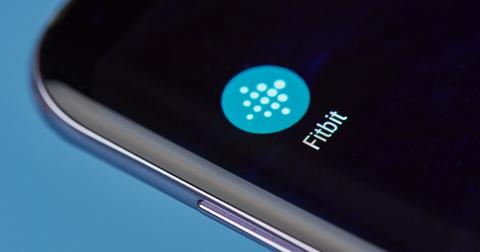 Could Fitbit Be a Good Fit for Google Parent Alphabet?
By Ruchi Gupta

Updated
Yesterday, Reuters reported Fitbit (FIT) is considering putting itself up for sale. Qatalyst Partners, the investment bank helping Fitbit explore its options, believes Fitbit could attract acquisition interest from Google parent Alphabet (GOOGL), according to Reuters.
Article continues below advertisement
Fitbit could check an important box for Google parent Alphabet
Presently, more than 80% of Alphabet's revenue comes from advertising. However, as Google's hold on the advertising market is under threat, Alphabet has launched several businesses outside advertising. For instance, Alphabet operates in the ride-hailing market through its Waymo subsidiary, and it provides drone delivery services through its subsidiary, Wing. Through Google, its largest subsidiary, Alphabet has entered the wireless, hardware, and cloud markets, in addition to advertising.
We believe purchasing Fitbit would give Alphabet another source of non-advertising revenue and contribute to its business diversification efforts. Although it faces strong competition from the likes of Apple, Samsung, and Huawei, Fitbit remains one of the top five wearable device companies.
The revenue opportunity in the wearable device market is huge. CCS Insight estimates global wearable devices will form a $25 billion market this year, compared with $15 billion in 2015.
Fitbit generated $314 million in revenue in the second quarter, mostly from selling fitness trackers and smartwatches. The company expects to generate revenue of approximately $1.5 billion this year. It lowered its 2019 revenue target because of weak demand for its Versa Lite smartwatch.
If Fitbit's struggles stem from not being able to bankroll a powerful marketing campaign, Alphabet could easily solve those problems. Alphabet operates some of the world's largest digital marketing platforms through its Google subsidiary. It could also fund Fitbit's research and development.
Fitbit looks within reach for Alphabet
Could Alphabet afford to acquire Fitbit? With a market capitalization of about $1.1 billion, Fitbit isn't out of reach for Alphabet. Alphabet finished the second quarter with over $121 billion in cash, making it one of America's wealthiest tech companies. In comparison, Apple, Microsoft, Facebook, and Amazon had $211 billion, $133.8 billion, $48.6 billion, and $23 billion in cash reserves at the end of the second quarter, respectively.