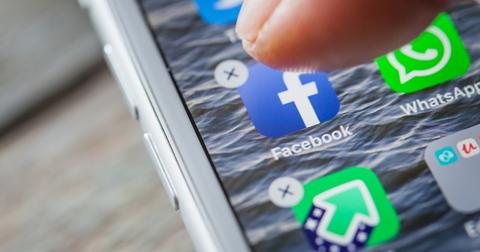 What Facebook and Dating Rival Match Have in Common
By Ruchi Gupta

Updated
Facebook (FB) entered the US online dating market this month, expanding its competition with Match Group's (MTCH) portfolio of dating apps. Match's dating apps include Tinder and OkCupid.
Facebook and Match have more in common than participating in the same online dating market: they're both facing FTC (Federal Trade Commission) disputes. The FTC has sued Match, accusing it of business fraud. According to the FTC, Match tricked thousands of people into purchasing subscriptions on its namesake dating app. Match offers a combination of free and paid online dating services, where paid subscriptions come with more features.
The FTC reached out to Match to settle the matter out of court for $60 million. However, Match didn't agree, resulting in the suit.
Article continues below advertisement
Facebook's FTC dispute
The FTC is also investigating Facebook, but for on an antitrust-related matter. According to CNBC, the FTC has focused its probe on the company's acquisitions. The FTC wants to find out if Facebook bought certain startups to reduce competition for its business.
Since Facebook's founding 15 years ago, it has bought dozens of startups, including Instagram and WhatsApp. Both mobile messaging services boast over a billion users around the world. Facebook plans to begin monetizing WhatsApp before the year ends.
Last year, Facebook acquired six startups, according to Crunchbase. The company has purchased three startups this year, with the latest being CTRL-labs. The New York-based company develops technology that lets people control computers with their brains. This year, Facebook agreed to pay $5.0 billion to settle FTC charges that it failed to protect users' data. Congress and several states are also looking into the social media giant's practices.
Other companies facing FTC investigations
Facebook and Match aren't the only technology companies in the FTC's crosshairs. The FTC is also looking into antitrust complaints against Amazon (AMZN), which dominates the US e-commerce space. This year, eMarketer expects Amazon will capture 47% of the market, and its closest competitor, eBay, will end up with just 6.1%.