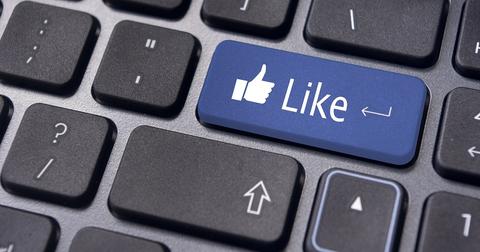 Will Facebook's Ad Business Benefit from Hidden Likes?
By Ruchi Gupta

Updated
Facebook (FB) is considering an experiment to study the effects of hiding the Like counts on posts on its namesake social network. In the experiment, which hasn't kicked off yet, Facebook won't show the number of likes a post has garnered. Instead, it will show Like stats to post creators only. The company has been running a similar experiment of hiding the Like tally on posts on its Instagram platform for months.
Facebook hasn't shared all the details of the planned experiment on its flagship network. The company also hasn't shared the results of its similar experiment on Instagram, which has been running since April. However, we believe the company's decision to extend the experiment to its flagship network shows that it's happy with the results.
Facebook's Like feature has been around for years and is one of the platform's most prominent features. For many, the amount of likes a post receives is a gauge of its popularity. However, too much focus on Like tallies can encourage competition, which can, in turn, overshadow Facebook's other benefits. According to Bloomberg, Facebook's hiding Likes on its flagship network could be an effort to reduce social media competition.
As we know, Facebook has stated that its mission is to bring people closer together. The company may have reached a point where it doubts that Like totals contribute to this goal.
Will hiding Likes make Facebook's platform more attractive?
Though its goal is to bring people together, Facebook is also a business. With 1.6 billion daily active users and 2.4 billion monthly users, it boasts a vast social media audience. Snap's (SNAP) Snapchat and Twitter (TWTR) finished the second quarter with 203 million and 139 million daily users, respectively. Pinterest (PINS) closed the second quarter with 300 million monthly users.
Advertising is Facebook's bread and butter, contributing 99% of the company's total revenue in the second quarter. Snap, Twitter, and Pinterest also rely on advertising dollars. However, as the market leader, Facebook has a lot to lose if the competition turns against it. Therefore, the company is also looking for new ways to make its social networks attractive to users and advertisers. We believe it may be seeking to test whether hiding Likes will boost its appeal.
For more on Facebook's ad business, check out Facebook Issues Updated Guidelines for Its Ad Business.