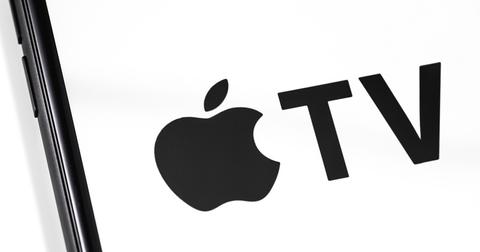 Iger Leaves Apple Board: Will That Help Disney+ Beat Apple TV+?
By Ruchi Gupta

Updated
Apple disclosed in a regulatory filing on September 13 that Walt Disney (DIS) CEO Bob Iger had resigned as a member of its board of directors. However, it didn't reveal what prompted Iger's departure. Disney and Apple are preparing to launch rival video services under the Disney+ and Apple TV+ brands.
Article continues below advertisement
Disney+ and Apple TV+ headed for a clash
If history is anything to go by, then we believe a conflict of interest may have been at play. Disney and Apple are set to launch their video services just days apart in November. Disney+ is slated to launch its service on November 12 at $6.99 per month, and Apple TV+ is set to launch on November 1 at $4.99 per month. The services will compete for customers with Netflix (NFLX) and between themselves.
We believe the imminent competition between Disney+ and Apple TV+ may have created a conflict. As a result, Iger chose to stop contributing to Apple.
Apple cut ties with Google over conflict of interest
Such circumstances aren't unusual. Almost exactly ten years ago, Google (GOOGL) CEO Eric Schmidt resigned from Apple's board of directors. However, that time, Apple didn't mince words on the parting of ways:
"Unfortunately, as Google enters more of Apple's core businesses, with Android and now Chrome OS, Eric's effectiveness as an Apple Board member will be significantly diminished, since he will have to recuse himself from even larger portions of our meetings due to potential conflicts of interest. Therefore, we have mutually decided that now is the right time for Eric to resign his position on Apple's Board."
Disney's Iger has hinted at a conflict of interest with Apple
In April, Disney CEO Iger talked about leaving Apple's board meetings whenever there was discussion of Apple's video streaming business, Bloomberg reported. Disney, like Apple, has cut several corporate ties over a conflict of interest. Last year, for instance, Disney dropped Facebook and Twitter from its board of directors for such reasons.
Time will tell whether Iger's exit from Apple's board will help Disney+ beat Apple TV+ in the video streaming market. Iger had been on Apple's board since 2011.