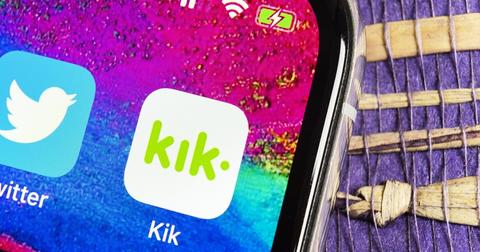 How Kik Messenger's Shutdown Could Affect Facebook
By Ruchi Gupta

Nov. 20 2020, Updated 4:26 p.m. ET
Canadian company Kik Interactive has shut down its chat app, Kik Messenger. And according to Kik founder and CEO Ted Livingston, the company also plans to shrink its workforce significantly, from more than 100 workers to just 19. Kik's namesake app competes with Facebook's (FB) WhatsApp.
Article continues below advertisement
Kik Messenger shutdown reduces competition for Facebook's WhatsApp
Therefore, Kik's shutdown could benefit Facebook by reducing competition for WhatsApp. And this couldn't come at a better time. Facebook is gearing up to monetize WhatsApp by selling WhatsApp ads next year. It's also about to launch a WhatsApp payment service, for which it's eyeing a $1.0 trillion market in India.
Article continues below advertisement
Kik remains a threat to Facebook's Libra project
The Kik Messenger shutdown doesn't eliminate all of Facebook's obstacles. Kik is focusing on developing its cryptocurrency product, Kin. The Verge reports that by shutting down its app and reducing its workforce, Kik could preserve resources for the SEC legal battle it's facing over Kin. The dispute is "over whether its initial coin offering (ICO) should count as a security," according to The Verge.