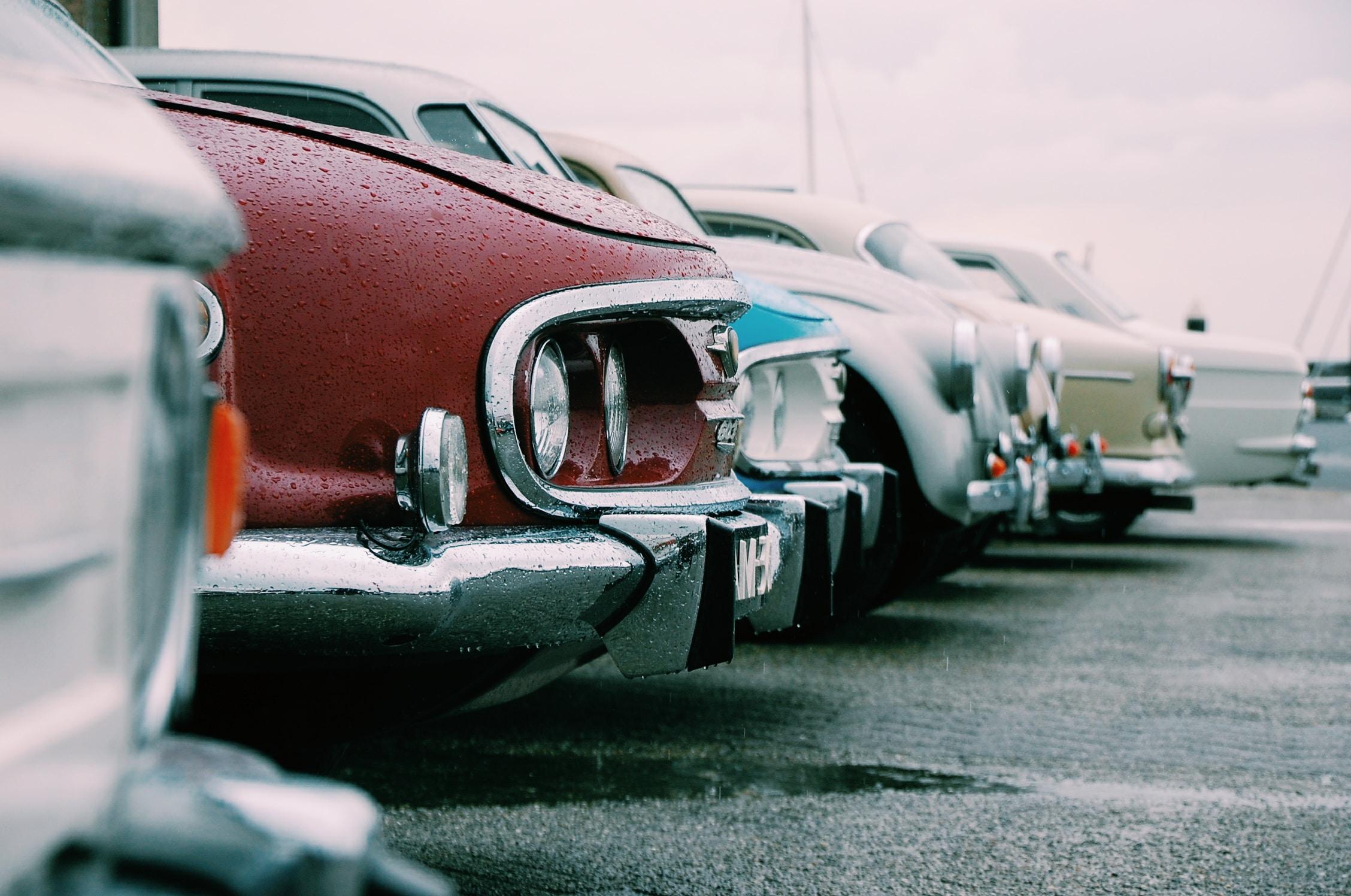 Ford, Tesla, GM: Analysts Rank the Top Automakers
By Maitali Ramkumar

Sep. 12 2019, Published 11:46 a.m. ET
As automaker stocks recover in September, the equity market has improved as well. The market is hoping that the upcoming US-China trade talks can ease the tension between the countries. Tesla (TSLA), Ford (F), and General Motors' (GM) stocks have risen 9.5%, 2.7%, and 6.4%, respectively, since September 1. Let's see how analysts view these top auto stocks.
General Motors has the highest number of "buy" ratings, as analysts also expect the most upside for its stock. However, Ford and Tesla received mixed analyst ratings. Analysts expect Tesla stock to have the least upside potential. Let's take a detailed look at these ratings.
Article continues below advertisement
Most analysts like General Motors
Nineteen Wall Street analysts cover automaker General Motors. Of these, 14 (or 74%) analysts rate GM stock as a "buy." Another five analysts rate General Motors stock as a "hold." The analysts' mean price target on General Motors stock stands at $48, which implies 22% upside potential, the highest among its peers.
Analysts' enthusiasm for GM stock is likely due to its latest performance, which shows that the company's restructuring program is yielding results. Plus, the automaker topped its revenues and earnings estimate in the quarter. GM's revenues of $36 billion surpassed analysts' estimate by 0.23%. Its EPS of $1.64 beat the estimate by 14.25% in the quarter.
As part of its restructuring program, General Motors plans to optimize its capex and reduce its employee costs. General Motors expects to save about $6 billion by 2020 from its cost-saving initiative. With its restructuring exercise, the automaker aims to address the changing market conditions and the slowing demand for cars.
As a result of this program, General Motors saved about $1.1 billion in costs year-to-date, adding to its earnings. Wall Street analysts expect the company's profits to rise 3% in 2019. Going forward, the company expects strong sales of its heavy-duty pickups in the second half of the year. Further, new launches are expected to drive the company's growth.
Article continues below advertisement
Analysts divided on automaker Ford
Eighteen Wall Street analysts cover Ford. Of these, seven (or 39%) rated it a "buy," 10 (or 56%) rated it a "hold," and one (or 6%) rated Ford stock a "sell." Analysts' mean price target on Ford stock stands at $11, which implies an upside potential of 14%.
Analysts are divided on Ford stock as they await the results of its ongoing restructuring exercise. Ford is currently in a transition phase as it restructures its North American product portfolio and South American business structure.
Plus, the automaker is solidifying its base in Europe and China. The company announced its $11 billion restructuring program last year, which it expects to last for three to five years.
Ford's focus
Ford plans to focus on trucks, SUVs, and performance vehicles (including hybrid and electric vehicles). In North America, the automaker had three new launches in the second quarter—the all-new Explorer, Police Interceptor Utility, and Lincoln Aviator.
So, Ford plans to tap its fast-growing and profitable market segments. In 2019 and 2020, the company expects numerous new launches globally, depending on market conditions and estimated profitability. In North America, Ford plans to replace 75% of its product portfolio by 2020. The automaker expects this change to improve its market share, volumes, and returns in North America.
Article continues below advertisement
Notably, Ford's restructured product portfolio should start contributing to its earnings by 2020. Wall Street analysts expect Ford's earnings to grow 8% in 2020. However, analysts expect Ford's earnings to fall 1% this year. It's no surprise that amid these mixed expectations, the analyst community seems to be divided on the stock.
Analysts hold mixed opinions of Tesla
Thirty-one Wall Street analysts cover Tesla stock. Of these, 10 (or 32%) analysts rate TSLA stock as a "buy." Another nine analysts (or 29%) rate Tesla stock as a "hold," and the remaining 12 analysts (or 39%) rate it as a "sell." Further, analysts' mean price target on TSLA stands at $253, which implies 2% upside potential, the lowest among its peers.
Although Tesla is currently posting losses, it expects to reverse this trend soon. Wall Street analysts expect Tesla to post EPS of -$3.50 in 2019 and improve to EPS of $3.90 in 2020. So, next year seems to be a transformation year for the automaker.
Article continues below advertisement
Tesla plans to deliver 360,000–400,000 vehicles each year. In the second quarter, Tesla achieved 95,356 deliveries, touching a new quarterly record. However, the deliveries were more skewed toward its Model 3. The automaker completed 77,634 Model 3 deliveries and 17,722 Model S/X deliveries. Despite these record deliveries, Tesla posted a larger-than-expected loss primarily due to restructuring expenses.
What's ahead for Tesla?
Tesla's silver lining was that it posted a $5 billion cash balance for the quarter, a record level. Further, the company is set to make a profit in the next year with its new product mix, including the production of the Model 3 car in China and the Model Y vehicle in Fremont, California.
Tesla is growing rapidly by increasing its manufacturing footprint and preparing for new launches. The company believes that local production can add cost efficiency and higher productivity to its operations.
Tesla plans to start local production of its Model 3 in China by the end of the year, and its Model Y production in Fremont could begin by the fall of 2020. The company also plans to finalize the location for its European factory.
Tesla is investing heavily in its research and development for autonomous vehicles. The company plans to launch a fleet of robotaxis by 2020, subject to regulatory approval. To learn more, please read Autonomous Cars: Ford and Tesla Have Big Plans.