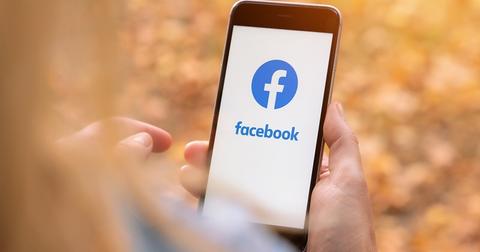 Facebook Creates Independent Content Oversight Board
By Ruchi Gupta

Updated
As Facebook's (FB) co-founder, chairman of the board, and CEO, Mark Zuckerberg has extensive control of the company's decision-making process. However, shareholder efforts to curb Zuckerberg's power cannot succeed without his blessing. A proposal to strip Zuckerberg of the chairman's role failed in a vote at the social media titan's last annual shareholder meeting on May 30. Zuckerberg opposed this proposal.
However, amid growing regulatory scrutiny and a need to bolster consumer trust in the company, Facebook appears willing to trim some of Zuckerberg's power.
Facebook creating an oversight board
Facebook plans to set up an independent oversight board to support its content moderation efforts. The oversight board would have the mandate of settling disputes that arise over content posted by users to FB's platforms.
To prevent abuse of its platforms, Facebook searches for and removes harmful posts, such as those that promote terrorism, hate, or other socially disturbing content. However, disagreements can arise over its content moderation decisions.
In 2016, Facebook removed an iconic photo of a girl whose clothes had been burned off by a napalm attack during the Vietnam War. The photo had been shared by a Norwegian author and Norwegian newspaper Aftenposten on the flagship social platform. However, that action upset the journalism community and sparked a massive backlash against Facebook. The company bowed to pressure and restored the photo.
The oversight board would ensure that Facebook makes better decisions regarding content moderation. The board would advise the company on matters involving complex decisions about removing or keeping a post that has generated controversy.
FB users will also be able to refer their disputes with the company over content moderation to the board for adjudication. Facebook expects the oversight board to be up and running by early 2020.
Notably, the oversight board will have the power to overrule even Zuckerberg himself, the CEO said. "The board's decision will be binding, even if I or anyone at Facebook disagrees with it," Zuckerberg wrote in a September blog post.
FB's settlement with the FTC
In its recent settlement with the FTC over a privacy issue, Facebook agreed to surrender some of Zuckerberg's decision-making power. The company committed to creating an independent committee that would have the final say on certain privacy matters.
In a July 24 statement, the FTC noted that the deal "establishes an independent privacy committee of Facebook's board of directors, removing unfettered control by Facebook's CEO Mark Zuckerberg over decisions affecting user privacy."