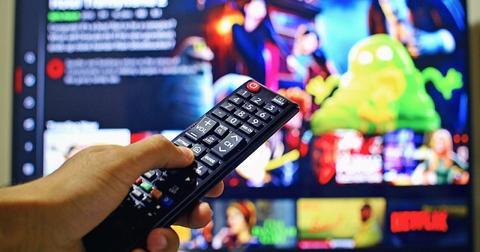 Will Disney+ Wipe Out 32% of Netflix's Subscriber Base?
By Ruchi Gupta

Updated
The Walt Disney Company's (DIS) Disney+ streaming service will go live in the US this November, and the ground is already shifting under the current dominant players. Disney+ is part of a three-pronged Disney streaming service aiming to take control of the SVOD (subscription video on demand) market. Right now, the most dominant SVOD services are Netflix (NFLX), Amazon Prime, and Hulu.
Netflix is already under pressure from the impending competition from Disney. Netflix stock has been on the rocks since it revealed the exit of popular content from its platform. In July, NFLX tweeted, "The One Where We Have To Say Goodbye. We're sorry to see Friends go to Warner's streaming service at the beginning of 2020 (in The US). Thanks for the memories, gang."
Article continues below advertisement
Less than two months before the tweet, a survey indicated that Netflix would lose 32% of its subscribers "if 'The Office' and 'Friends' and films from Marvel and Disney were removed." With Disney's streaming service nearing its launch date, investors are beginning to panic. This explains the bear run in Netflix stock, which will likely enter its second month in a few weeks.
Disney+ is already popular ahead of its launch
Just after Disney revealed its plans to unveil Disney+, Streaming Observer carried out a study to examine what the reception of the new service would be. From the findings, it seemed clear that Netflix would definitely be losing subscribers to Disney+. However, it's impossible to tell now if the subscribers will actually leave Netflix.
In the survey, Streaming Observer mainly targeted Netflix subscribers because it's the dominant player in the SVOD space. When asked if they would try out Disney+ once it's unveiled, 37.5% of the survey's respondents said yes.
Disney holds the upper hand relative to Netflix for two reasons. First, Disney offers more than just the option for video streaming with its streaming service. Its streaming package will contain three services; Disney+, ESPN+, and a Hulu version that supports ads. Subscribers will have the option of taking the three-pronged bundle offer or subscribing individually. Second, Disney has a huge library of original video content compared to Netflix and its other competitors.
Disney+ will bring content that has set and broken records on the big screen to on-demand viewers. Ultimately, the theme park giant expects to clock up to 90 million subscribers in less than five years after the launch of Disney+.