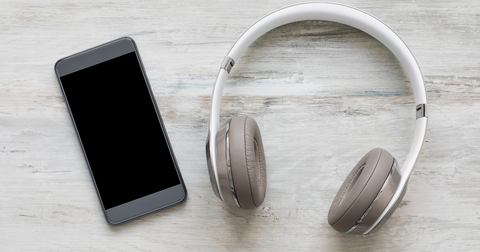 Spotify Partners with AT&T to Attract Premium Subscribers
By Sophia Nicholson

Updated
Spotify (SPOT) has reportedly joined hands with mobile carrier AT&T (T). The partnership seems to be a good deal for both companies.
Article continues below advertisement
Spotify partners with AT&T
While Spotify would be able to attract more premium customers, AT&T's customers will also get Spotify's service for free. The offer is only applicable for AT&T subscribers with the Unlimited & More Premium plan. However, other AT&T subscribers can get a six-month trial of Spotify Premium for free.
Meanwhile, AT&T customers who already have a Spotify Premium membership can keep their existing account and link the two on AT&T's site.
AT&T stock has gained 21.2% on a year-to-date basis, while Spotify stock has increased 32.2% during the same period as of Tuesday.
AT&T's offers on its data plan
Mobile users pay $80 per month for AT&T's Unlimited & More Premium data plan. AT&T offers entertainment features like Pandora, Cinemax, Starz, HBO, and Showtime to its wireless customers. AT&T also provides VRV streaming service for users to watch anime and gaming content.
Spotify Premium costs $10 per month. Therefore, the addition of free Spotify Premium will likely attract more customers to AT&T's Unlimited & More Premium package.
Article continues below advertisement
AT&T losing pay-TV customers
Recently, AT&T lost nearly 1 million video customers due to cord-cutting. Out of the total subscriber losses, AT&T reported a net loss of 778,000 subscribers in the "Premium TV" category, which includes its DIRECTV satellite and U-verse wireline TV services. The losses were due to raised DIRECTV prices and stiff competition from online rivals. AT&T also suffered 168,000 customer losses from its streaming TV service DIRECTV Now.
At the end of the second quarter, AT&T had 21.58 million traditional video subscribers—down 8.7% YoY (year-over-year). AT&T had 1.34 million DIRECTV Now subscribers—down 25.9% YoY.
Spotify wants to grow its subscribers
Spotify, the music streaming company, is trying to bring in more premium subscribers with the AT&T deal. Notably, Spotify added 8 million paid subscribers during the second quarter, which takes the total to 108 million paid subscribers. In comparison, Apple Music has around 60 million subscribers. Spotify subscribers gained 30.1% YoY (year-over-year) in the second quarter.
The company has been offering many discounted subscriptions to its customers, which attracted a lot of subscribers. As a result, the company's churn rate continues to remain at a record low of 4.6% in the quarter.