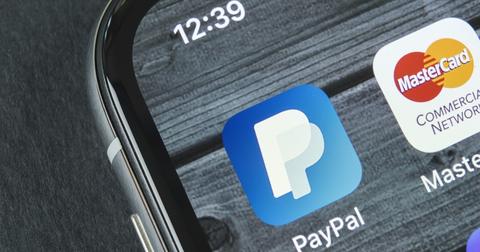 PayPal's Revenue Miss Rattles Investors, but It's Still a 'Buy'
By Neha Gupta

Updated
A revenue miss was the last thing investors expected when payment giant PayPal (PYPL) delivered its second-quarter results in July. Despite its revenue rising 12% year-over-year to $4.31 billion, it fell short of market expectations. Consequently, the stock came under pressure, shedding more than 10% of its market value.
Article continues below advertisement
PayPal bounces back
The stock has since bounced back, and it's clear it's still a "buy." Delays in certain product changes and a strengthened US dollar played a role in PayPal's revenue miss in the quarter. Most of these developments were one-time events, which explains why PYPL is edging back up.
In addition to PayPal's revenue miss, the broader market's bearishness also affected its stock. Many stocks are under intense pressure amid growing concerns about a global recession. However, PayPal's fundamentals remain strong in the payment business. It's shrugged off competition from the likes of Visa and MasterCard.
Analysts' ratings
Analysts are upgrading PYPL stock after a steep pullback in recent weeks. Continued upgrades should strengthen investor confidence. Guggenheim Partners analyst Jeff Caldwell maintains that the pullback after PayPal's revenue miss presents an opportunity to buy the stock at a discount. He's since upgraded PYPL to a "neutral" from a "sell."
Wedbush analyst Moshe Katri, on the other hand, is overly bullish about PYPL. The analyst maintains that PYPL has what it takes to rise to the $140 mark. Katri is basing these expectations on expected profit margin growth. The monetization of Venmo is another frontier that puts PayPal's revenue miss concerns to rest.
Katri also remains optimistic about a strategic partnership with MercadoLibre (MELI) generating significant value for PayPal. The payment giant has already completed a $750 million investment in the e-commerce company. With the investment, PayPal stands to gain a foothold with more than 500 million customers. For a long time, the payment company has relied on Amazon and eBay for e-commerce customers.
PayPal continues to set itself apart from other electronic payment players by focusing on online transactions. Growth in mobile payments with Venmo is keeping the company ahead of the pack. Analysts maintain a "buy" rating and an average price target of $126 on PYPL.