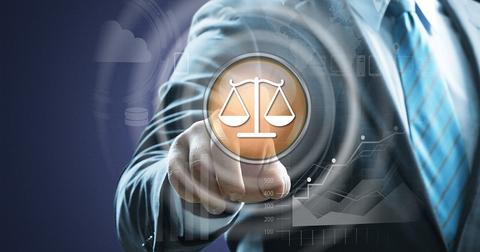 Is Facebook's Libra Association Faltering Under Pressure?
By Ruchi Gupta

Updated
The Libra Association has invited outside developers to inspect its Libra technology design to see if it has any security vulnerabilities. The goal is to identify any potential weaknesses in Libra's security and fix them before it launches. Facebook (FB) plans to launch Libra early next year—but only after it's received regulatory approval.
Right now, regulators and politicians in the US and abroad have expressed reservations about Libra. A major issue of concern for regulators is Libra's potential impact on the global financial system. Questions have also been raised about data security and privacy since Libra is a digital currency.
Article continues below advertisement
Why Facebook has called on experts
We view Facebook's decision to call in outside experts to inspect Libra's technology as an attempt to boost confidence in the currency. The Libra Association has offered to pay up to $10,000 for every flaw an outside developer discovers in Libra's technology.
The Libra Association is the body that will issue and manage Libra. It consists of a group of stakeholders who have invested at least $10 million each in the project. The Libra Association launched with more than two dozen inaugural members drawn from a variety of industries, including e-commerce and ride hailing.
eBay and PayPal have high hopes for Libra
The move to bring in outside developers to test Libra's technology for security and privacy vulnerabilities shows that Facebook is continuing to work on making Libra into a global currency despite intense regulatory scrutiny and reports of division within the Libra Association.
The Financial Times reported on August 23 that some members of the Libra Association had explored abandoning the venture. The report stated that some members had grown uncomfortable with the backlash surrounding the project. The report also stated that Facebook was becoming frustrated that Libra members weren't coming out to publicly support the venture.