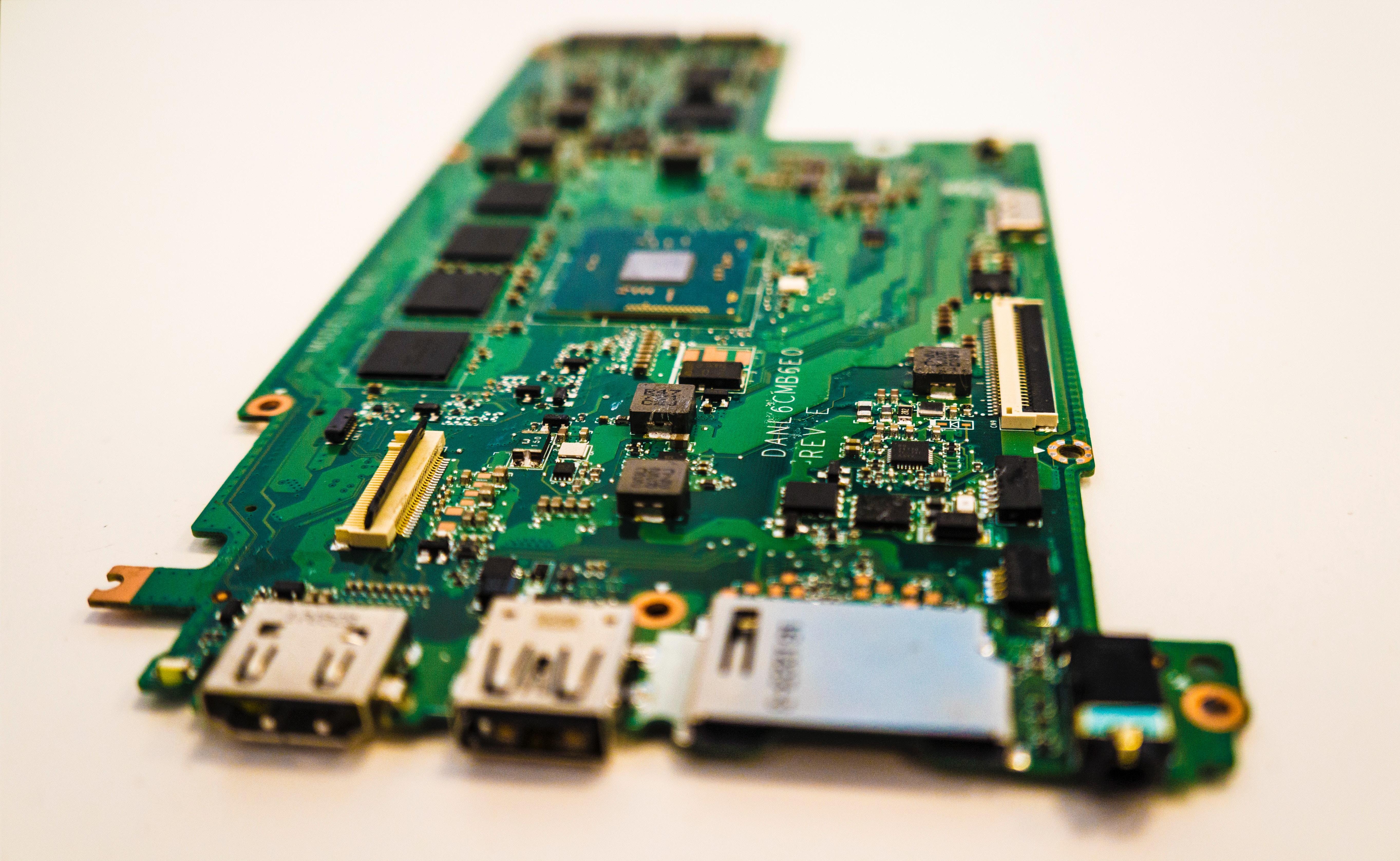 Xilinx Earnings Guidance Reflects Impact of Huawei Ban
By Puja Tayal

Jul. 25 2019, Published 5:09 p.m. ET
For a while now, we've been discussing the negative impact of the Huawei ban on US chip companies. Yesterday's Xilinx earnings for Q1 of fiscal 2020 highlighted this effect. While the Xilinx earnings results beat estimates, the company's guidance missed estimates after factoring in the impact of the Huawei ban. Xilinx stock (XLNX) rose 3.5% on July 24 ahead of the after-market earnings release. But disappointing guidance pulled down the stock as much as 6.5% after-hours. Even NVIDIA (NVDA) stock fell 1.5% after the bell.
Article continues below advertisement
Xilinx is the world's largest FPGA (field-programmable gate array) supplier. FPGAs are programmable at the chip level and deliver scalable solutions. They're ideal for 5G base stations and data centers for computing, networking, and storage. 5G and AI opportunities boosted Xilinx's revenue amid the semiconductor industry's downturn.
Xilinx stock rose more than 50% year-to-date on the back of strong earnings. Meanwhile, all other chip companies reported earnings declines. XLNX stock hit a new 52-week high of $141.60 in April after the company's Solarflare acquisition, which should boost its data center offerings in the second half of fiscal 2020.
Xilinx earnings among the hardest-hit by the Huawei ban
Xilinx's growth came to a halt with the Huawei ban. The ban centers on critical technologies like 5G and AI, and Huawei uses Xilinx components for these technologies. The US chipmaker didn't state how much exposure it has to Huawei but hinted that no single customers contribute more than 10% of its revenue. Even if Huawei is Xilinx's biggest customer, it accounts for 10% or less of its revenue. Let's look at the impact from Huawei on Xilinx's revenue.
Article continues below advertisement
On the Q1 earnings call, Xilinx CEO Victor Peng said Xilinx reviewed the Huawei ban and identified exempt products. It started shipping its 28-nanometer chips and some chips unrelated to 5G. Despite halting shipments of all products and later restarting some shipments to Huawei, Xilinx's revenue came in line with its guidance. The company's Q1 revenue rose 24% year-over-year and 2.7% sequentially to $850 million.  
Xilinx earnings guidance reflects the Huawei ban
For the second quarter of fiscal 2020, Xilinx expects revenue of $800 million–$850 million. Peng explained that this guidance includes the impact of the Huawei ban. Xilinx has halved its revenue from Huawei and only factored in the shipments of older chips exempt from the ban. Assuming it continues to ship what it has been shipping, Xilinx could report revenue of $825 million next quarter.
Peng also stated that Xilinx has applied for a license to ship Huawei some advanced chips that may not pose a security threat. He stressed that the company hasn't applied for a license for all the products it's been shipping to Huawei. This is because the overall trade restriction on technology deemed critical to national security remains unchanged. Peng said that if the US government approves the majority of licenses Xilinx has applied for, the company may achieve the higher end of its guided revenue range. The products it's seeking a license for constitute less than half the revenue it earns from Huawei.
Article continues below advertisement
Moreover, Peng explained that even if Xilinx gets licenses for its products, the approval has to come soon to ship them to Huawei. In a typical case, a government response takes 69 days. However, at a recent meeting between tech firms and the Commerce Department, the government agreed to expedite the licenses to two to four weeks. No specific details were provided, creating uncertainty around the licensing.
Huawei ban creates demand uncertainties for Xilinx
Peng also stated that Xilinx will continue to comply with US government regulations. The Huawei situation is dynamic and uncertain. It's hard to predict whether the Trump administration will impose further restrictions on Huawei and other companies or ease the restrictions. This uncertainty will continue until the United States and China reach a trade agreement. Against this backdrop, Xilinx refused to provide full-year guidance. In May, it guided for full-year fiscal 2020 revenue between $3.45 billion and $3.6 billion. Peng stated that Xilinx will provide more details on its full-year guidance in October. Meanwhile, Broadcom has already cut its full-year revenue guidance by $2 billion, and NVIDIA has refused to provide full-year guidance.
Rumors have suggested that Huawei might have built an inventory of up to two years ahead of the ban. Peng confirmed that no such inventory was built and that he's confident about this since advanced components for 5G can't be sourced from other non-US suppliers.
While the Huawei headwinds disrupted yesterday's Xilinx earnings and short-term growth, the company's long-term growth opportunities from 5G, data center, and automotive remain intact. However, analysts questioned the long-term relationship between Huawei and Xilinx. We'll look into this concern in the next part of this series.