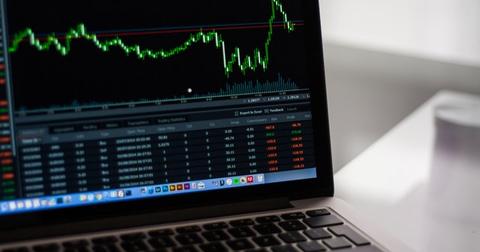 With Indexes Down, Is It Time to Open Up to Economic Realities?
By Mike Sonnenberg

Updated
US indexes are in retreat
After ending every day last week in the green, the S&P 500 Index is in retreat mode this week. At 12:04 PM ET on Monday, the S&P 500 was down 0.62%. The tech-heavy Nasdaq was down by more than 1% as of the same time. Apple (AAPL) was also down 2.2%, wiping out almost $20 billion in investor wealth today by noon.
Apple has been the biggest drag on major US indexes today. It's the third most valued company in the S&P 500 Index behind Microsoft (MSFT) and Amazon (AMZN). Microsoft was down 0.52% at 12:15 PM ET, while Amazon was trading flat at the same time. Except for energy, all other sectors were in the red today. The SPDR S&P 500 ETF (SPY), which tracks the S&P 500 Index, was down 0.65% at 12:14 PM ET.
Friday's job report showed that the US economy added 224,000 jobs in June, much higher than expected. This development has weakened the case for a rate cut this month, pushing US indexes down.
Economic realities
The markets were mostly focused on the trade war in May and June. President Donald Trump and Chinese President Xi Jinping met at the G20 Summit at the end of June. The outcome of the meeting was better than expected, with Trump holding back on additional tariffs and promising to ease sanctions on Huawei. However, there seem to be some cracks showing in the truce.
For most of the last two months, the markets have been ignoring some harsh realities. The manufacturing purchasing managers' index, a leading economic indicator, is at 50.6, near the stagnation zone. It's close to its lowest point in a decade. A reading of above 50 indicates expansion, and a reading of below 50 signals contraction. The unemployment rate of 3.7% is still close to its all-time low and far below the historical trend, indicating an overheating economy.
Interestingly, inflation has failed to pick up even with such a low unemployment rate. By economic logic, the low unemployment rate should boost inflation, as more people will be able to afford the same things, leading to higher demand. While low interest rates haven't lifted inflation, they have inflated the equity market. The S&P 500 is currently trading at a PE ratio of 20.9x, much higher than the long-term average.
Investors are awaiting Fed Chair Jerome Powell's testimony on Wednesday and Thursday for cues on the trajectory of rate cuts. Any hawkishness could further dampen the market's mood.