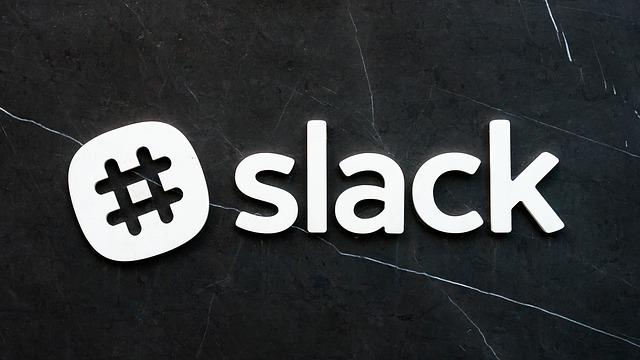 Slack Stock Rose 6.2% Even Though CEO Sold Shares
By Mike Sonnenberg

Jul. 23 2019, Updated 6:58 p.m. ET
Slack stock rose 6.2% on Monday after falling for four days in a row.
Slack's new update helps its load faster by taking up less memory.
The update will improve Slack's user experience and competitive position.
Article continues below advertisement
Slack stock rose
On Monday, Slack (WORK) stock rose 6.2% to $33.25. The stock was on a losing streak for most of July. Despite the rise, Slack stock has fallen 11.3% in July and 13.9% since its IPO on June 20.
Techcrunch reported that Slack launched a major update to its desktop and web versions. While the update won't change anything on the surface, the codebase has been completely rebuilt. Slack rewrote the code for the desktop and web versions to make them load faster and consume less memory. The new version will use half the memory and load over 30% faster for a better user interface. The calling, an area where Slack underperforms Microsoft Teams, will also be faster. Microsoft integrated Skype into Teams. As a result, the product has an advantage over Slack in voice and video calling.
Why is the update important?
Slack competes with Microsoft (MSFT) Teams, Facebook (FB) Workspaces, and Google's (GOOGL) (GOOG) Gmail. Team-messaging is all about the features and user interface. Slack already boosts way more third-party integrations than its peers. The company has rich features. The new update makes Slack faster and improves the user experience. We included Gmail in the competition since Slack is touted as the "email killer." Even at Market Realist, we use Slack more than email. I updated Slack to the latest version and the difference in load times was noticeable.
Article continues below advertisement
Is Slack gearing up against Microsoft Teams?
Last week, Microsoft announced that the Teams product exceeded 13 million daily active users. The new update will make Slack work faster in a multiple workspace environment. Complex organizations use multiple workspaces with a variety of functions. Slack might be stepping up its game to attract more Fortune 100 companies. Microsoft said that Teams is being used by 91 of the Fortune 100 companies compared to 65 for Slack. Facebook hasn't disclosed any data for its workspaces product.
CEO and CTO sold Slack stock
Meanwhile, Slack's CEO, Stewart Butterfield, and CTO, Cal Henderson, continued to sell the company shares, according to regulatory filings.  On Monday, a filing showed that Butterfield sold 2,500 Slack shares on July 18, while Henderson offloaded 1,500 shares the same day.