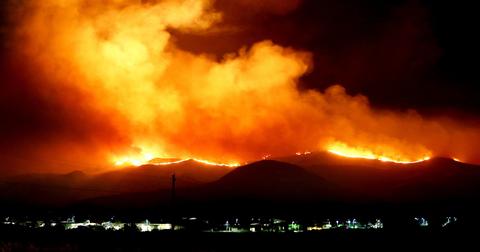 PG&E's Failure to Fix Aging Towers and Negligence Caused Fires
By Vineet Kulkarni

Updated
Flawed infrastructure
PG&E's (PCG) troubles just got bigger. According to a report by the Wall Street Journal, PG&E knew that many of its transmission towers were at the end of their useful lives and could spark fires. The company didn't take the necessary measures. PG&E stock fell more than 2% on Wednesday.
The Wall Street Journal obtained documents under the Freedom of Information Act. In 2017, PG&E estimated that its transmission towers were 68 years old on average—compared to the mean life expectancy of 65 years. The oldest tower was 108 years old. According to the documents, PG&E knew before the November wildfires that 49 of the failed towers carrying transmission lines needed to be changed entirely.
Article continues below advertisement
Sheer negligence
The Wall Street Journal stated that PG&E gave the repairs the least priority. The company spent billions of dollars on higher priority tasks like a substation upgrade, according to regulatory filings.
The US district court judge has ordered PG&E to respond to the report's claims by July 31. The judge is overseeing PG&E's natural gas explosion case. The explosion killed eight people in San Bruno in 2010.
Geisha Williams, PG&E's former CEO, stepped down in January. She left before the company filed for bankruptcy. She received $2.5 million in severance pay.
Deadliest fire
PG&E is facing ~$30 billion in potential liabilities related to the wildfires. The company filed for Chapter 11 bankruptcy protection on January 29. Camp Fire, the deadliest wildfire in California's history, killed 85 people and burned more than 18,800 structures last November. Cal Fire, the state fire protection agency, claimed in May that PG&E's transmission lines ignited the fire. The fire rapidly spread across the dry vegetation near Butte County. PG&E is one of the biggest and oldest utilities in the country. The company serves ~16 million people and operates more than 18,000 miles of the transmission systems in the country. PG&E stock has risen ~80% since the company filed for bankruptcy.
California Governor Gavin Newsom proposed a wildfire bill. Recently, the state's Senate passed the bill. The legislation is pending in the state's Assembly. The fund will help state utilities fund wildfire-related liabilities if their equipment is involved in the blaze.