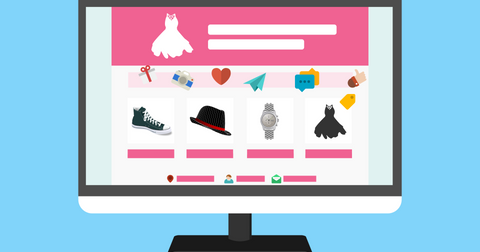 JD.com Shares Gained Almost 18.0% in June
By Adam Rogers

Updated
JD.com's stock returns
JD.com (JD) shares gained 17.6% in June. The stock gained 3.0% on July 1, which brought the returns to 49.0% in 2019. Currently, JD.com stock is trading at $31.19 per share, which is 62.4% above its 52-week low of $31.19 and 22.0% below its 52-week high of $40.04.
Similar to other Chinese companies, JD.com shares have been volatile in 2019. JD.com stock rose 47.0% in the first three months of 2019. However, the stock fell 15.0% in May. JD.com investors had significant wealth last year when the stock lost 48.0% in market value.
Trade wars, concerns about a slowing domestic economy, management issues, and macro conditions drove JD.com shares lower. However, the shares have made a stellar comeback in 2019. JD.com is still trading lower than its 52-week high.
JD.com shares rallied last month due to the sentiment that the G20 meeting between President Trump and President Jinping might defuse the trade tensions. Will Chinese stocks rise more? President Trump lifted the Huawei ban. He stated that the US government won't impose additional tariffs on China.
JD.com's valuation
Previously, we discussed that JD.com is grossly undervalued. To learn more, read JD.com Stock Is Up 35.0% in 2019. We'll discuss the stock's current valuation. JD.com stock is trading at a forward PE ratio of 29.7x. JD.com's earnings are expected to rise 97.1% in 2019 and 52.2% in 2020. The company's sales are expected to grow 18.3% to $81.13 billion in 2019 and 16.9% to $94.82 billion in 2020.
On a GAAP basis, analysts expect JD.com's operating margin to rise from 0.4% in 2018 to 2.2% in 2021, which is a rise of almost 6x. Similarly, JD.com's net margin is expected to rise from -0.5% in 2018 to 1.3% in 2021.
These growth metrics are encouraging and demand a higher valuation. JD.com is eyeing significant expansion, which will likely be supported by the growing e-commerce market. China is expected to account for a whopping 55.8% of global e-commerce sales in 2019. The e-commerce market in China is estimated to reach $2 trillion in 2019. This market opportunity is huge for JD.com.
The 37 analysts covering JD.com stock have a 12-month average target price of $33.48. The target price indicates an upside potential of 7.3% from the current price. Despite strong growth estimates, JD.com shares are trading at a low market cap-to-revenue ratio of 1.8x.