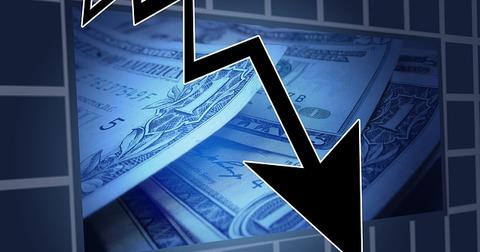 Will a Rate Cut Today Mean a Crash in the S&P 500?
By Mike Sonnenberg

Jun. 19 2019, Published 11:24 a.m. ET
Will they or won't they?
As the FOMC meeting progresses, markets seem cautious. After rising 0.97% yesterday on easing trade tensions and a growing tribe of rate cut hopefuls, the S&P 500 is trading on the sidelines today. At 11:12 AM ET, the index was flat.
Index heavyweight Apple (AAPL) was also trading flat at the time. Amazon (AMZN) was flat, too, after yesterday's big announcement. With market caps of  $913 billion and $936 billion, respectively, Apple and Amazon are two of the top three companies in the index. Meanwhile, the SPDR S&P 500 ETF (SPY) was trading in the index's footsteps. APAC markets had a good day today, but India missed the boat.
Article continues below advertisement
What a rate cut could mean
Though indirectly, a rate cut generally boosts stock markets.
First, a rate cut reduces companies' interest rate expenses, widening their profits. Everything else being equal, higher profit leads to higher valuations, boosting the stock market.
Second, companies borrow more and invest more, leading to overall growth.
Third, consumers prefer to spend rather than save in a low-interest-rate environment, boosting consumer spending and confidence.
Why the situation might be different this time
At 20 times earnings, the S&P 500's valuations are already stretched compared to their long-term average of 15.75x. Cheap money, fueled by the rate cut, will only push the multiple higher.
In the short term, money may flow to risky assets—including equities—as Treasury yields fall. But eventually, investors will need to see corporate profits catching up. For now, it looks like an uphill battle with inflation running low, unemployment at an all-time low (so a rise in wages may surpass a rise in gross profits), and global conditions staying rough. J.P. Morgan has similar concerns.