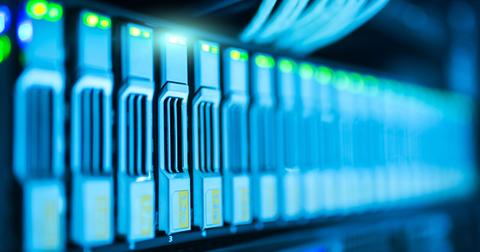 Ericsson Taps a New Marketing Chief as the 5G Race Heats Up
By Ruchi Gupta

Jun. 6 2019, Published 8:23 a.m. ET
Ericsson wins 5G contracts from SoftBank and Sprint
Amid the tightening race for 5G contracts, Ericsson (ERIC) is betting on a new marketing chief to bolster its competitive position. Ericsson has named Stella Medlicott as its new global marketing head. This comes as Ericsson appears to be lagging behind its major competitors in the pursuit of 5G contracts. On June 3, Ericsson publicly announced 19 commercial 5G contracts compared to the 22 commercial 5G contracts Nokia (NOK) announced. In all, Nokia says it's won 42 5G contracts, placing it ahead of Huawei, which has won an estimated 40 5G contracts.
Besides Nokia and Huawei, Ericsson is also battling Samsung (SSNLF) in the telecommunications equipment market. Last year, Samsung won a 5G contract from AT&T (T), one of the US's top operators, in a challenge to Ericsson and Nokia.
Ericsson has won 5G contracts from Japanese mobile operator SoftBank (SFTBF) and its US subsidiary Sprint (S), which last month activated its 5G network in four cities in the US.
Article continues below advertisement
Ericsson says Medlicott has the right background for the job
Medlicott has over 25 years of marketing experience at major telecommunications, technology, and media companies. At the moment, Medlicott is overseeing marketing efforts for Ericsson in Europe and Latin America. She will start in her new position as Ericsson's global marketing head on June 10, replacing Helena Norrman, who decided to leave the company.
Ericsson says that its ability to articulate the value it brings to customers will be key to building a strong company position in 5G. The company says that Medlicott has the right background and experience to lead the work of articulating the value it brings to the market.
Ericsson predicts there will be 1.5 billion 5G subscribers globally by 2024.