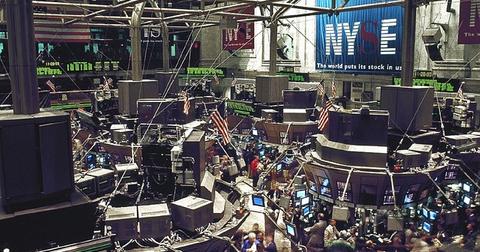 Why Tech Stocks Had to Fall Sooner or Later
By Sanmit Amin

Updated
Tech stocks slumped 1.5% on May 20
Tech stocks underperformed again on May 20 after the trade spat escalated, with Huawei in the eye of the storm. The tech-heavy NASDAQ Composite Index fell 1.5% on the day to 7,702. The index is now down over 6% from the highs it made earlier this month.
Google and Qualcomm, among others, saw steep losses after rumors that they were cutting access to Huawei after the Trump administration put the Chinese company on the trade boycott list.
Apple (AAPL) stock plunged more than 3% on investors' fears that China would retaliate with restrictions on the tech giant, which has significant exposure in the country.
Meanwhile, the tariffs are likely to squeeze the profit margins of many tech companies. Those with higher exposures to China are expected to be the most affected.
Article continues below advertisement
The trade war has overshadowed the fact that the global economy is worsening
For most of the year, investors have also been neglecting to address the fact that the global economy has been slowing down. However, stocks have mostly risen due to assurances from the Fed that rates will remain low.
Most of the returns in the US markets this year have been on the back of multiple expansions and not earnings growth, indicating that either stocks have to correct sooner or later or earnings need to catch up.
We've been seeing more signs of a slowdown in the current quarter, but the slowing economy has been overshadowed by the escalation of the US-China trade war, which threatens to put the brakes on economic growth.
The ten-year Treasury yield is currently sitting at 2.42%, its lowest point since the start of 2018. Its value has risen as investors look for safe havens.