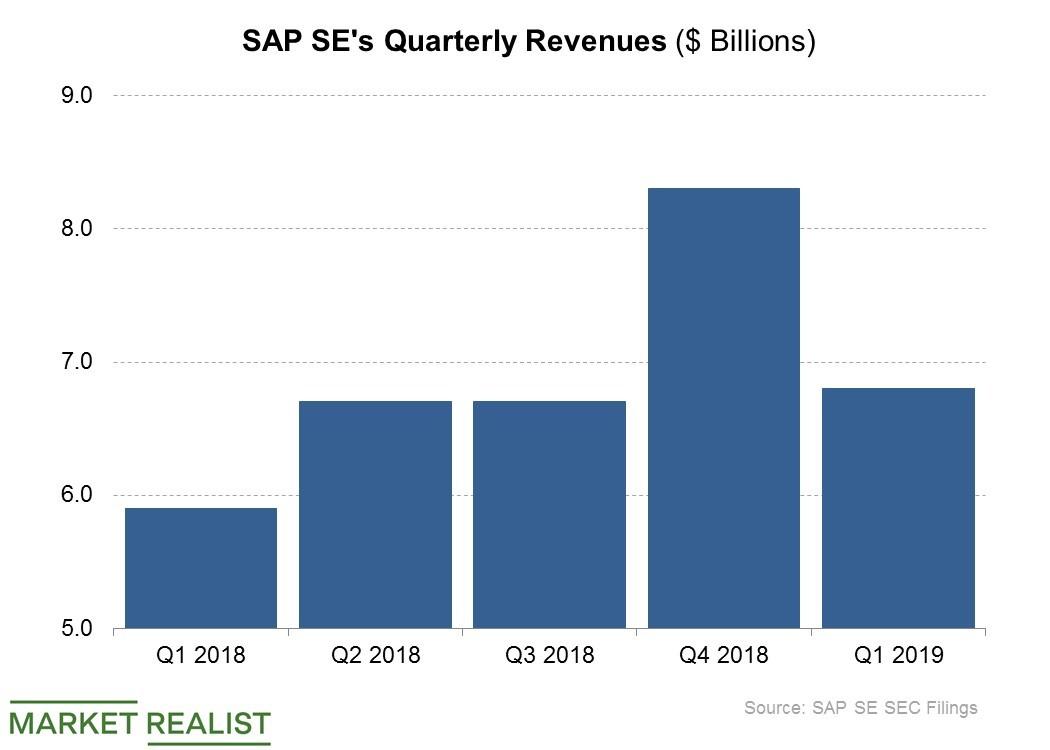 Why SAP Feels It Should Pause Big Acquisitions for Now
By Ruchi Gupta

May. 10 2019, Published 2:31 p.m. ET
SAP says all the pieces are in place
SAP SE's (SAP) buying other companies to help it strengthen its existing businesses and diversify into new markets has been a popular strategy of the company's CEO, Bill McDermott, in recent years. However, SAP recently signaled its intent to slow down its dealmaking ways.
At an investor briefing last month, SAP's CFO, Luka Mucic, said that the company had all the pieces it needed to execute its strategy, adding that it may make only small acquisitions in the future to complement its existing portfolio.
Article continues below advertisement
SAP turns its focus to controlling costs
According to Crunchbase data, SAP bought five companies in 2018, including a company known as Qualtrics, for which it paid $8.0 billion. IBM (IBM) made three acquisitions in 2018, including Red Hat (RHT), for which it agreed to pay $34 billion in a transaction expected to close later this year. Adobe (ADBE) made four acquisitions in 2018, while Oracle (ORCL) made nine acquisitions in the year—mostly small deals.
The decision by SAP to slow down on big-ticket acquisitions comes as the company seeks to improve its operational efficiency to cut costs and create more value for its shareholders. SAP is aiming to achieve a 5.0% improvement in its operating margin by 2023. The company reported an adjusted profit of $1.2 billion on revenue that topped $6.8 billion in the first quarter.
SAP pays dividends and sometimes buys back its shares as a way of putting money back into the pockets of its shareholders.