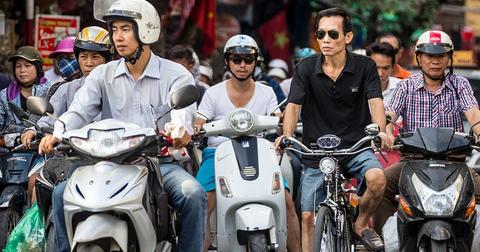 Trade Data: Vietnam Is Benefiting from the Trade War
By Mike Sonnenberg

Updated
Trump's tweet on Vietnam
On May 13, President Trump published a tweet that said, "Many Tariffed companies will be leaving China for Vietnam and other such countries in Asia."
The fact that President Trump specifically mentioned Vietnam caught many investors' attention. As the trade war continues, there's a real possibility that Vietnam could offer cheaper labor, a younger workforce, and some overlap with China in terms of manufacturing capabilities, especially in electronics.
Article continues below advertisement
Trade data
According to the United States Census Bureau, the US imported $5.3 billion worth of goods from Vietnam in March—up from $3.9 billion in March 2018. In March, the US exported $1 billion dollars worth of goods to Vietnam—compared to $798 million in March 2018. Vietnam's trade surplus with the US increased to $4.2 billion in March—compared to $3.1 billion in March 2018.
For the first three months of 2019, Vietnam's exports to the US were $16 billion. The trade surplus was $13.5 billion.
More to follow?
With more tariffs on Chinese goods coming into place this month and even more expected to follow, Vietnam could get more export business from China starting this quarter. If the ongoing trade war continues, Vietnam could be a star if it stays unscathed from the global turmoil and its currency remains stable.
For investors willing to take exposure to Vietnam, the VanEck Vectors Vietnam ETF (VNM) offers a good opportunity. The fund invests in Vietnamese equities. So far, VNM has returned 8.29% in 2019.