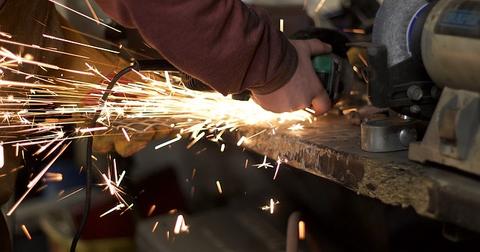 Japan Rejoins Germany in the Sub-50 Manufacturing PMI Club
By Mike Sonnenberg

May. 23 2019, Published 11:41 a.m. ET
PMI day
On May 23, IHS Markit and its partners published the PMIs (purchasing managers' index) for a host of countries and regions, including the United States, Japan, the Eurozone, Germany, and France. The PMI gauges the health of the manufacturing sector on various parameters through a survey sent to decision-makers at hundreds of companies in various manufacturing industries (FXR).
A reading of above 50 means that the manufacturing activity is expanding, and a reading of below 50 indicates contraction.
Article continues below advertisement
Japan's manufacturing PMI falls below 50
Today, Nikkei released flash manufacturing PMI for Japan (EWJ) for May. After rising to 50.2 in April 2019, the PMI dropped to 49.6 in May, indicating a contraction in manufacturing activity. The production output and new export orderbook continued to shrink as trade war worries continued to haunt exporters in May. With exports falling, there has also been a contraction in the trade balance, which dropped by almost 90% in April. Only output and input prices, as well as employment, saw increases.
Germany's manufacturing PMI remains soft
Today, IHS Markit released Germany's (EWG) flash manufacturing PMI, flash services PMI, and composite PMI for May. The manufacturing PMI continued to indicate contraction with a reading of 44.3 in May compared to 44.4 in April. The services PMI came in at 55 in May, a four-month low. Composite PMI, which combines the services and manufacturing sectors, came in at 52.4, a three-month high.