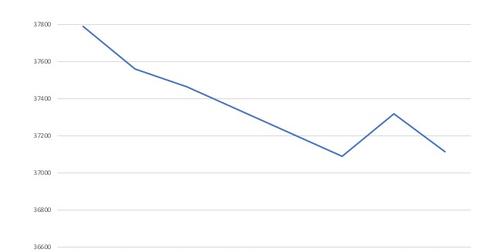 Indian Indexes Gave Up Their Previous Day's Gains on May 15
By Mike Sonnenberg

Updated
Indian indexes fall
Defying the trend in Asian Indexes on May 15, the NIFTY 50 and S&P CNX NIFTY both fell. The NIFTY 50 dropped 65 points, or 0.58%, to end the day at 11,157. The S&P BSE SENSEX, which is made up of 30 large-cap stocks, lost 0.55% and ended up at 37,114.88. On May 14, both these indexes were big winners in the falling Asian markets.
With one more phase of elections to go, the markets are turning volatile as speculation about the results drives trading. Most sectors ended in the red on May 15.
Article continues below advertisement
Your ETFs
The WisdomTree India Earnings ETF (EPI), which invests in companies in both of the above indexes, gained 2.04% on May 14 against the SENSEX's 0.6% gain. The iShares MSCI India ETF (INDA) gained 2.2%. Meanwhile, the iShares India 50 ETF (INDY) gained 2.35% against the NIFTY's 0.5% gain for the day. INDY tracks NIFTY.
Other markets and ETFs
The Taiwanese TSEC Weighted Index gained 0.39% on May 15 compared to its 1.44% loss on May 14. The iShares MSCI Taiwan ETF (EWT) gained 0.77% on May 14, below our expectations. With the index turning green, we expect further recovery in EWT.
The iShares Asia 50 ETF (AIA), one of the Asia-focused ETFs that lost the most on May 13, gained 1.37% yesterday.
Indonesia's Jakarta Composite Index was the biggest loser among the Asian markets with a 1.49% fall.
European markets were struggling at 6:21 AM EDT, with the German DAX down 0.48%, the French CAC down 0.35%, and the British FTSE down 0.12%.