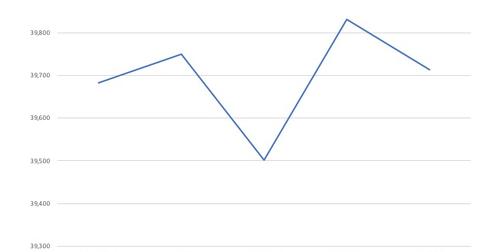 Indian Indexes Fell after Reaching Highs, Jakarta Rose
By Mike Sonnenberg

Updated
Prime Minister Modi takes oath
On May 30, India's Prime Minister Modi and his council of ministers took an oath. After the finance minister and external affairs minister backed out during Prime Minister Modi's first term due to health reasons, the key ministries were handed over to other members of his Bharatiya Janata Party.
India's planning body indicated that there will be some big reforms in Prime Minister Modi's first 100 days.
Article continues below advertisement
Sensex and Nifty
After scaling highs before 12:00 PM EST, both key indexes fell and ended the day in the red. The BSE Sensex fell 0.3% and ended May at 39,714.2, while the NSE Nifty50 fell 0.19% and closed at 11,922.80.
In May, the Sensex rose 1.75%, while the Nifty50 rose 1.49% due to Prime Minister Modi's reelection. Both of the indexes were the best performers in the Asia-Pacific region in May.
Other markets and ETFs
On May 31, Indonesia's Jakarta Composite Index was the best performer with a gain of 1.72%. In May, the index lost 3.81%. The Indonesia-focused iShares MSCI Indonesia ETF (EIDO) gained 0.16% on May 30. EIDO rose 1.96% in pre-market trading at 4:20 AM EST.
The Taiwan Weighted Index rose 1.11% on May 31. However, the index lost 4.28% in May.
European markets and American index futures were trading heavily in the red at 7:48 AM EST.