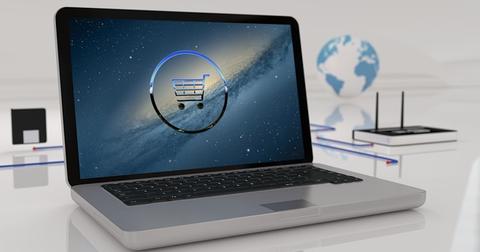 Here's What Amazon Could Do with Its Emotion-Reading Technology
By Neha Gupta

May. 29 2019, Published 8:09 p.m. ET
Amazon is building an emotion-reading gadget
Amazon (AMZN) is secretly working on a wearable device that can read people's emotions, according to a Bloomberg report citing internal documents and interviews with people familiar with the project. The device will be worn on the wrist, and it will be able to recognize the wearer's emotional state from the sound of his or her voice.
Amazon could apply the emotion-discerning technology in many areas. As the company pushes into the healthcare space, it could apply the technology to refining its health products and services. Last year, Amazon acquired online pharmacy PillPack to expand its drug retailing business and teamed up with Berkshire Hathaway (BRK) and JPMorgan Chase (JPM) on health insurance programs for their staff.
Article continues below advertisement
Improving product recommendations
Amazon could also use its emotion-reading technology to better target advertisements and strengthen the product recommendation capabilities on its marketplace. Amid tightening competition for online shoppers, online marketplace operators are trying new ways to simplify product discovery and shopping on their platforms in attempts to woo shoppers.
Last year, eBay (EBAY) launched shoppable images that allowed people to access product information as they read Mashable articles. The goal was to simplify product discovery for online shoppers. Amazon has also partnered with Snap (SNAP) to send shoppers to its marketplace through the Snapchat app, the most widely used social app among US teens.
Amazon generated $59.7 billion in revenue in the first quarter, an increase of 17% year-over-year.