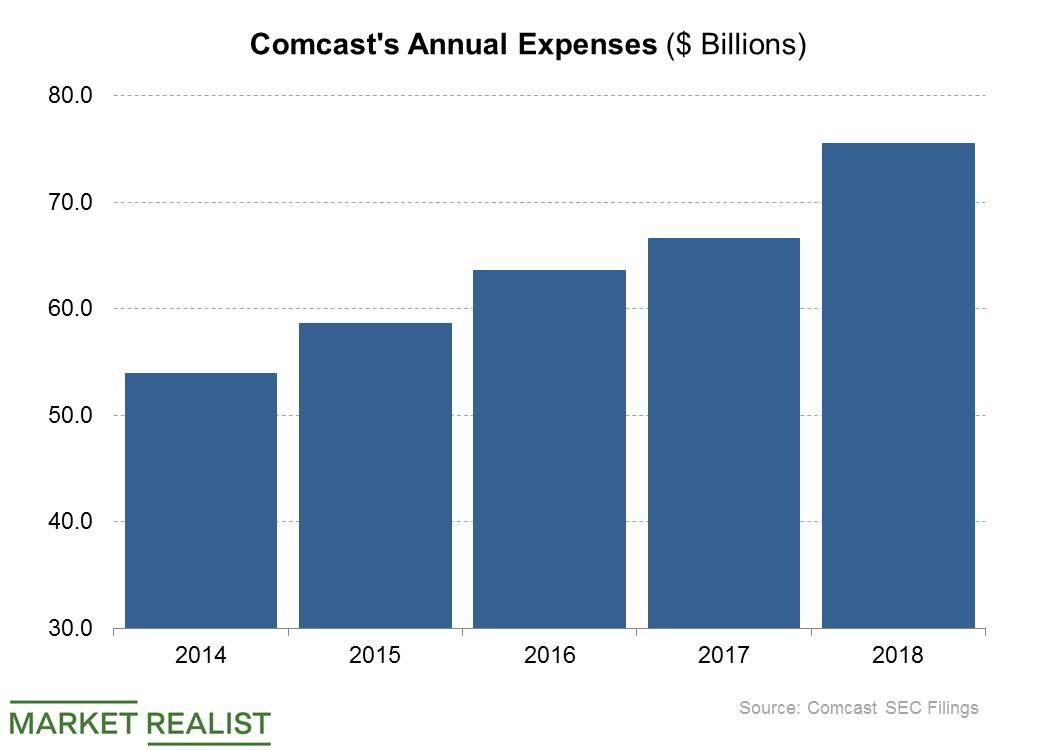 Comcast-Tivo Dispute Escalates
By Ruchi Gupta

May. 8 2019, Published 10:41 a.m. ET
Tivo hits Comcast with fresh lawsuit
There appears to be no end in sight to the patent dispute between Comcast (CMCSA) and Tivo (TIVO). If investors thought that the landmark settlement between Apple and Qualcomm (QCOM) last month could provide a model for other companies fighting over patents to resolve their differences, Comcast and Tivo aren't putting their guns down just yet.
Tivo has ratcheted up its patent dispute with Comcast. Last month, Tivo filed another patent infringement lawsuit against Comcast, adding to its existing lawsuits. Tivo's latest lawsuit, filed in federal court in Los Angeles, alleges that Comcast's Xfinity X1 service infringes on six of its patents, Reuters reported. Tivo also targeted Comcast's X1 platform in lawsuits filed in Massachusetts and California last year.
Article continues below advertisement
Tivo seeking to force Comcast to license patents
Tivo makes money by licensing its patents to media and telecom companies. The lawsuits are viewed as attempts by Tivo to force Comcast to pay for its patents as other companies are doing. For example, the company has patent license agreements with Google (GOOGL), which runs a digital media business through its YouTube arm. But Comcast is resisting, because agreeing to Tivo's terms would increase its operating expenses, potentially shrinking its profit margin.
Comcast's operating expenses rose to 13% to $75.5 billion in 2018 from the previous year. Expenses increased 5.0% to $27.6 billion at Charter Communications (CHTR) and rose 3.0% to $144.6 billion at AT&T (T) in 2018.