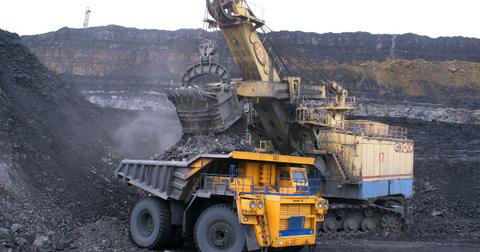 China's Rare Earths Export Ban Could Lead to Major Escalation
By Anuradha Garg

Updated
Weaponizing export controls
Ray Dalio, the founder of the world's biggest hedge fund, Bridgewater Associates, said in a LinkedIn post on May 29 that cutting off supplies to Huawei appears to be a step by the US in "weaponizing export controls." The escalation wasn't limited to the US. After the US cut off supplies to Huawei, President Jinping visited China's largest rare metals mine. The visit was the first subtle warning to the world about China's intention to use rare earth minerals in the trade war. Rare earth minerals are a group of 17 chemical elements that have wide applications from technology to military equipment.
Article continues below advertisement
Trade war
Ray Dalio thinks that refined rare earth metals are a critical component for many US high-tech companies. He thinks that the increased export controls are a "major escalation" in the trade war.
The Global Times reported that China might "weaponize its rare earths in an escalation of the trade war with the US."
Impact on US tech
A restriction on rare earth (REMX) exports from China (FXI) could be detrimental to US technology companies (SMH). The trade war has already been negative for these companies. After China's restriction, the US might come up with a number of restrictions on China. Another escalation in the trade war would be bad news for US and Chinese markets. The markets are also reeling due to the trade war. The S&P 500 (SPY), the Dow Jones Industrial Average Index (DIA), and the NASDAQ Composite (QQQ) have already fallen 5.4%, 5.2%, and 7.9%, respectively, since President Trump's initial tweets regarding trade war escalation on May 5.