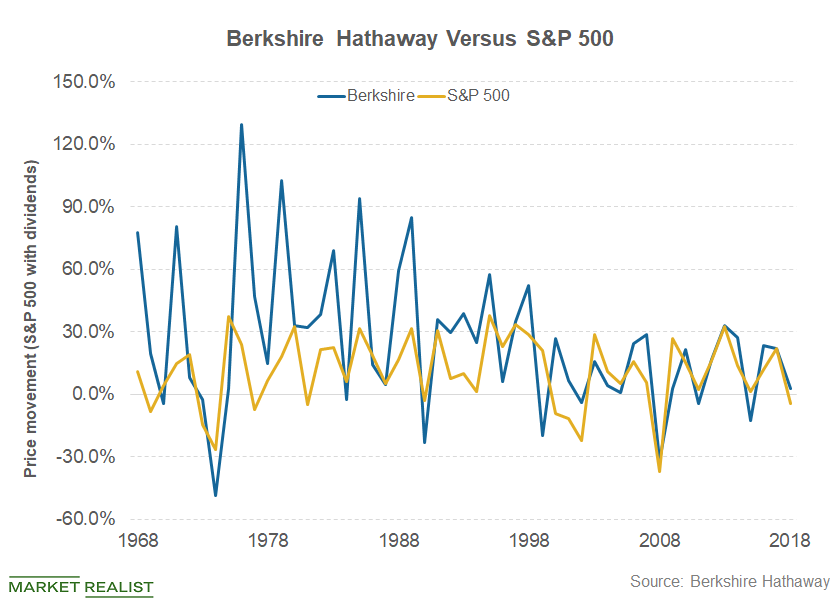 Buffett Makes It Clear Occidental Wasn't an Accidental Deal
By Mohit Oberoi, CFA

Jul. 31 2019, Updated 4:11 p.m. ET
Buffett
Last week, Berkshire Hathaway (BRK-B) announced that the company would pump $10 billion into Occidental Petroleum (OXY). The investment depends on Occidental Petroleum's proposed acquisition of Anadarko Petroleum (APC). Chevron (CVX) also bid $33 billion for Anadarko Petroleum. Berkshire Hathaway would structure the deal through cumulative perpetual shares and warrants.
Article continues below advertisement
In this year's annual meeting, Warren Buffett emphasized that the Occidental transaction wouldn't be a one-off transaction. Buffett said, "the one place, I think in the world, where somebody can call on a Saturday and meet on a Sunday morning and have a $10 billion commitment, and nobody in the world doubts whether the commitment will be upheld and it's not subject to any kind of welching on the company…nothing but Berkshire's word."
Occidental Petroleum
When discussing his views on more Occidental-like transactions, Buffett said, "It won't be identical, I hope it's larger." He added, "If there are any $10 billion or $20 billion or maybe even $50 billion two-day transactions that are needed in the world, believe me they'll think of Berkshire Hathaway for sure."
Previous transactions
To be sure, Berkshire has also previously invested money into companies that badly needed cash. In the last decade, Buffett invested in companies like General Electric (GE) and Goldman Sachs when they required funds. Berkshire is sitting on a massive cash pile. As big acquisition opportunities have been elusive, transactions like Occidental would help deploy that cash. The preferred shares give an 8% annual cumulative dividend, while the warrant gives the opportunity to participate in future upside in Occidental's stock price.