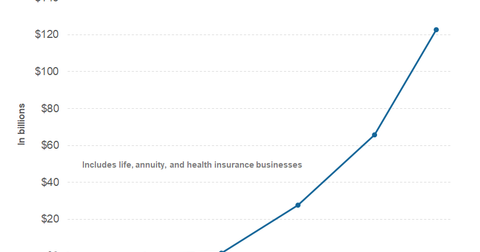 Berkshire's $100 Billion Buyback Might Remain a Pipe Dream
By Mohit Oberoi, CFA

Updated
Buyback
Last month, in an interview with the Financial Times, Berkshire Hathaway (BRK-B) CEO Warren Buffett said, "The time may come when the company buys back as much as $100bn of its shares."
Article continues below advertisement
As expected, Buffett faced several questions on buybacks in this year's annual meeting. The company did accelerate its buybacks in the first quarter, buying $1.7 billion of its stock. However, that's barely 1% of Berkshire's cash holdings. While that's more than what the company repurchased in the second half of 2018, it still hardly moves the needle for Berkshire.
Warren Buffett
In this year's annual meeting, Buffett said, "We will buy stock when it is trading below a conservative estimate of its intrinsic value." He also added, "We want to be sure when we repurchase stock that those that have not sold are better off than they were before." Vice chair Charlie Munger also answered the buyback question and predicted that Berkshire Hathaway "will get a little more liberal in repurchasing shares."
The $100 billion question
Having said that, while we could see some incremental increase in Berkshire Hathaway's buyback activity, the $100 billion buyback might remain a pipe dream. In all probability, he might find better bargain options elsewhere to build positions in Berkshire's portfolio of publicly traded securities.