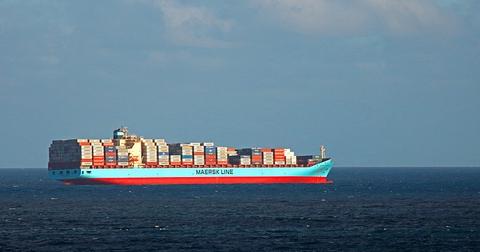 Amid Trade War Fears, US and Canada Post Higher Imports, Exports
By Mike Sonnenberg

Updated
American trade improves
The monthly report on US international trade published by the US Bureau of Economic Analysis showed March exports at $212 billion, an increase of $2.1 billion (~1%) over February. Exports increased $2.8 billion (1.3%) over March 2018.
Imports came in at $262 billion in March, an increase of $2.8 billion (~1.1%) over February.
As imports increased faster than exports in March, the trade deficit widened to $50 billion from February's $49.4 billion.
Article continues below advertisement
The US trade deficit with China, which is the talk of the town and President Donald Trump, dropped to $20.7 billion in March compared to $24.8 billion in February. It was caused by both a rise in exports to China and a fall in imports from China. The trade deficit with India also narrowed as exports rose faster than imports.
The deficit with Japan, however, widened as imports grew faster than exports.
Digging deeper
Most of the rise in imports was driven by a $1.4 billion increase in crude oil imports over February. Chemical imports increased by $467 million.
Imports of cell phones fell the most, with a billion-dollar drop in March over February.
Exports of industrial supplies and materials increased by $1.7 billion, while those of food items increased by $751 million in March.
Article continues below advertisement
Across the  border
Statistics Canada also released its March trade numbers today. Exports increased as the weather improved, helping narrow the trade deficit. However, the trade deficit came in higher than expected.