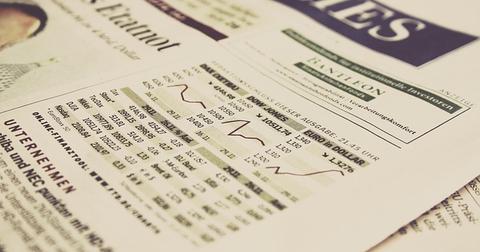 Who's Done It All? Buffett Might Not Agree with President Trump
By Mohit Oberoi, CFA

Updated
Warren Buffett
Berkshire Hathaway (BRK-B) chair Warren Buffett is known to express his views without reservation.
Along with interviews, Buffett uses his annual shareholder letter to directly communicate with Berkshire's investors.
Article continues below advertisement
Berkshire Hathaway, which was Apple's (AAPL) second-largest shareholder at the end of the fourth quarter, has beaten the markets by a wide margin over the last five decades. In his 2018 annual letter, Buffett said, "Charlie and I happily acknowledge that much of Berkshire's success has simply been a product of what I think should be called The American Tailwind."
However, Berkshire underperformed the S&P 500 (SPY) in the first quarter. While the S&P 500 gained 13.1% in the quarter, Berkshire actually closed with losses. Read Berkshire Hathaway Underperformed the Markets in Q1 for more information.
President Trump
Buffett, who supported Hillary Clinton in the 2016 election, seems to disagree with President Donald Trump on a variety of issues. In his 2018 shareholder letter, Buffett said, "It is beyond arrogance for American businesses or individuals to boast that they have 'done it alone.'"
While Buffett didn't name Trump or anyone else, he may have been referring to the president's frequent comments about his administration's performance. President Trump recently went as far as to say, "My administration has accomplished more than almost any administration in the history of our country." The comment, which he made during an address to the United Nations General Assembly, invoked laughter among some attendees.
Buffett has also disagreed with Trump's views on Fed chair Jerome Powell, the current state of the US economy, and the US-China trade war.