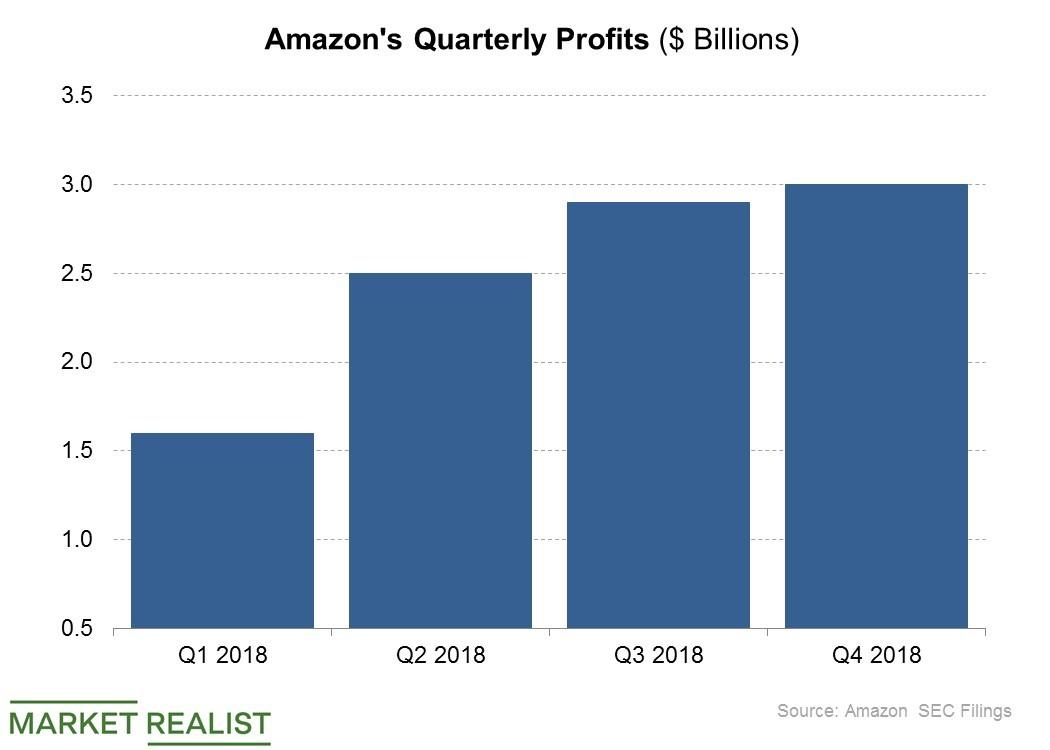 Who Is Paying for Amazon's Whole Foods Discounts?
By Ruchi Gupta

Apr. 8 2019, Published 3:06 p.m. ET
Prices lowered by as much as 50%
This month Amazon (AMZN) slashed prices on hundreds of items at its Whole Foods stores, a move that seems to be aimed at encouraging consumers on its marketplace, especially Prime members, to also shop at the organic food retail chain. Since August 2017, Amazon has made several price reductions at Whole Foods, but the latest round of cuts is viewed as the broadest so far.
On average, Amazon lowered prices on popular Whole Foods items by 20%. The price cut is as steep as 50% on certain products. The price cut at Whole Foods means Amazon is forgoing some money on discounted products. According to Amazon, the previous price reductions at Whole Foods have saved customers hundreds of millions of dollars. The question is, who is funding the price cuts?
Article continues below advertisement
Growth comes before profit for Amazon
Amazon has not disclosed how it will make up for the lost income because of Whole Foods discounts. But the company seems to believe that the lower prices will draw more shoppers to Whole Foods stores, leading to more sales that would in turn result in the discount paying for itself.
Amazon has a reputation for putting growth before profit, so forgoing some profits at Whole Foods to increase sales at the chain would be a no-brainer for the company. In any case, Amazon's profits have been soaring and the company may be feeling more comfortable in funneling those gains into funding discounts at Whole Foods to simulate sales there.
Amazon made a profit of $3.0 billion in the fourth quarter, which ended in December. Alibaba (BABA), eBay (EBAY), and Etsy (ETSY) posted profits of $4.8 billion, $763 million, and $41.3 million, respectively, in the December quarter. Kroger (KR) generated profits of $259 million in the fourth quarter.