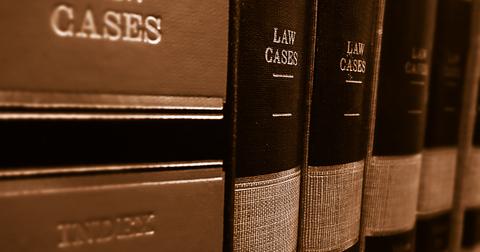 The Apple-Qualcomm Licensing Trial Begins: $27 Billion at Stake
By Puja Tayal

Apr. 15 2019, Published 2:02 p.m. ET
Apple is claiming $27 billion in damages from Qualcomm
The US corporate lawsuit between Apple (AAPL) and Qualcomm (QCOM) began today in San Diego, California, which is home to Qualcomm. Apple is claiming up to $27 billion in damages from Qualcomm as it looks to claw back what it claims are overpaid licensing royalties.
Of the $27 billion, $15 billion is associated with Apple's assembly partners Hon Hai Precision, Pegatron, Wistron, and Compal. On the flip side, Qualcomm is claiming $7 billion in unpaid royalties from Apple.
Article continues below advertisement
The $27 billion claim dwarfs the $1 billion claim Apple won from Samsung in a patent case in 2012 and the $3 billion claim Hewlett-Packard won from Oracle in a 2016 contract case. The $27 billion amount is more than Qualcomm's annual revenue of $22.7 billion. Qualcomm stock rose 1% in early trading.
About the licensing lawsuit
Qualcomm was once Apple's sole modem supplier. The lawsuit, which Apple filed in January 2017, challenged Qualcomm's licensing model, through which Qualcomm charges a certain percentage of the selling price of the end device as a royalty. Apple claims that Qualcomm is charging a royalty for technology it has nothing to do with and that this practice is hampering innovation. Qualcomm disagrees with Apple's claims and argues that its extensive patent portfolio covers many smartphone technologies other than a modem, so it charges fees on the end device.
Apple stopped paying Qualcomm licensing fees in mid-2017 due to the ongoing licensing dispute, which Qualcomm claims has resulted in $7 billion in unpaid royalties. The trial is expected to last five weeks, and its outcome will have a significant impact on both companies.
A related case between the US FTC (Federal Trade Commission) and Qualcomm is currently awaiting a ruling. The FTC alleges that Qualcomm offered heavy rebates on licensing fees to force Apple to buy its modems between 2011 and 2016. The ruling of this case will likely affect the ruling of the Qualcomm-Apple licensing lawsuit.