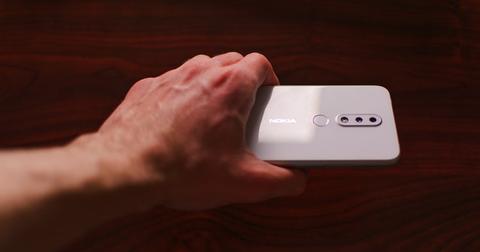 Nokia's Patent Business Is Put On the Spot
By Ruchi Gupta

Apr. 24 2019, Published 2:29 p.m. ET
Nokia accused of unfair patent licensing practices
Several European auto companies want Nokia's (NOK) patent business subjected to an antitrust probe. Daimler, the German automotive giant behind the Mercedes-Benz vehicle brand, and vehicle parts suppliers Continental, Valeo, and Bury have accused Nokia of unfair practices in the licensing of patents used in vehicles.
The auto companies have filed their complaints with the European Union antitrust office, according to Reuters.
Article continues below advertisement
Nokia to face an aggressive antitrust watchdog
Auto companies' complaints bring Nokia under the scrutiny of an antitrust authority that has become aggressive in its bid to safeguard market competition. Since 2017, the European Union's antitrust office has hit Google (GOOGL) with fines amounting to nearly $10 billion on charges related to its abuse of its market dominance. Last month, Spotify (SPOT) also complained to EU antitrust regulators about what it described as Apple's anticompetitive practices.
Microsoft (MSFT) and Intel (INTC) are the other technology giants that have been put on the spot in Europe over antitrust issues. In 2004, Microsoft was fined more than $600 million by EU's antitrust office on charges it had abused the market dominance of its Windows operating system, according to DW. On its part, in 2009, Intel was slapped with a fine of ~$1.3 billion in Europe due to anticompetitive practices.
Nokia's patent license revenue fell 24%
Nokia's patent business, which is facing challenges from European auto companies, generated $475 million in revenue in the fourth quarter of 2018, contributing 6.0% to the company's total revenue in the period. Its revenue fell 24% year-over-year in the quarter.