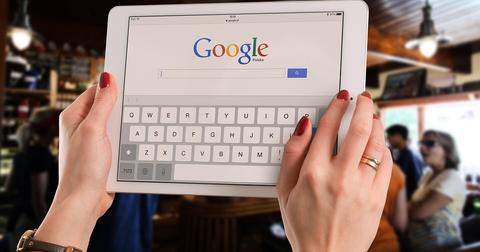 Google's Android Concessions Fail to Please Critics in Europe
By Ruchi Gupta

Updated
A broader choice of browser and search apps
To comply with changes ordered by the EU competition watchdog, Google (GOOGL) will be letting Android users in Europe use their preferred Internet browser and search apps. Google was fined a record $5.0 billion last year on charges that its Android licensing practices give it an unfair advantage over competitors in the browser and search markets. Google owns the Android operating system and licenses it free of charge to device makers that preinstall its browser and search apps in their products.
Article continues below advertisement
Google dominates the browser and search markets in Europe
At the end of March, Google's Chrome browser held 62% of the mobile browser market in Europe, while Apple's Safari, Samsung (SSNLF) Internet, and Firefox held 24.8%, 9.6%, 0.58%, respectively, according to StatCounter.
Google also dominates the EU search market. It held 97.4% of the mobile search market in Europe in March, and Yandex (YNDX) placed a distant second with a 1.4% market share, StatCounter data shows. Microsoft (MSFT) and Verizon (VZ) held 0.37% and 0.51% of Europe's mobile search market in March, respectively.
Critics say changes inadequate
In addition to slapping Google with a heavy fine, the EU antitrust agency has ordered the company to make changes that will preserve competition in the mobile browser and search markets. The company's move to allow Android users in Europe to choose browser and search apps other than its own is part of these requested changes. However, Google critics including FairSearch, the lobby group whose complaint led to the company being fined in the Android matter, are not convinced the changes will correct anything, Reuters reports.