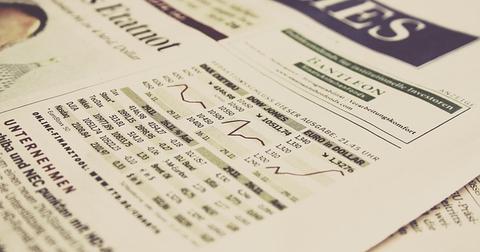 Dalio's Bridgewater Warns about Peak Margins—Should You Care?
By Anuradha Garg

Updated
Bridgewater Associates
In a published report, the world's largest hedge fund, Bridgewater Associates, warned about peak US (SPY) (DIA) profit margins.
As reported by CNBC, Bridgewater said, "Over the last two decades, U.S. corporate profit margins have surged and have contributed more than half of the excess return of equities relative to cash."
Article continues below advertisement
Lower margin outlook
There are several reasons for the lower margin outlook going forward. Labor costs are rising as the unemployment rate is falling. Raw materials costs are also firming up, partly due to the ongoing US-China trade war. The sugar high of the tax cut could also wear off going into 2019, which will erode margins.
Many companies, including Ford Motor Company (F), Caterpillar (CAT), and 3M Company (MMM), have cited trade tariffs and China's (FXI) slowdown as headwinds for 2019. US chip makers (SMH) are affected by trade tariffs because most of their supply chains are in China. Advanced Micro Devices (AMD) and Texas Instruments (TXN) have also cited these issues as drivers of their weaker fourth-quarter guidances.
Rising inequality
Bridgewater also talked about rising inequality and taxing megaprofitable companies. Its founder, Ray Dalio, has often talked about growing inequality and how he believes the rich should pay more taxes.
In this context, Bridgewater went on to explain that Europe's (HEDJ) potential "digital services tax" is designed to close the tax arbitrage by introducing sales tax on online revenue. Bridgewater added, "While the current impact of these proposed rules on the overall profitability of these tech giants is relatively small, they are a straw in the wind that the tide might be turning and that the multi-decade boost from favorable taxation policies is unlikely to be repeated."