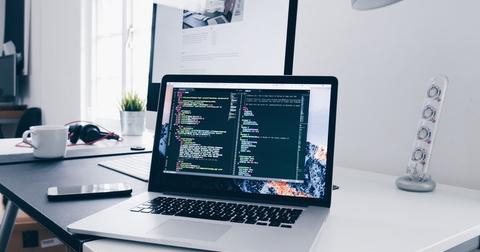 Alibaba Sides with Trump in Counterfeit War
By Ruchi Gupta

Apr. 9 2019, Published 9:26 a.m. ET
Trump orders crackdown on fake goods
Early this month, President Donald Trump ordered American federal agencies to crack down on the online trading of counterfeit goods. Alibaba (BABA), which has been struggling with the problem of counterfeiting on its online marketplaces, says it welcomes US efforts to fight the issue, Reuters reported.
White House economic adviser Peter Navarro said in a Wall Street Journal editorial that the president's order will protect American consumers and businesses from counterfeiting. According to Navarro, online marketplaces are riddled with fake goods, which pose serious health and safety risks to American consumers. At the same time, counterfeits cause genuine brands huge revenue losses and reputational damage.
Article continues below advertisement
Alibaba is one of the world's top online marketplace operators. In China alone, its marketplaces serve close to 640 million consumers. JD.com (JD) and Pinduoduo (PDD) served 305.3 million and 418.5 million consumers through their marketplaces, respectively, in the fourth quarter. Amazon (AMZN) reaches over 300 million consumers through its marketplaces worldwide, while eBay (EBAY) boasts a global reach of 179 million consumers through its marketplace.
Legitimate brands lose $1.2 trillion to counterfeiting
Counterfeiting causes legitimate brands huge economic losses. In 2017, legitimate brands lost $1.2 trillion in revenue to the counterfeit economy, according to estimates by ResearchAndMarkets. If counterfeiting is allowed to continue, it could cost legitimate brands $1.8 trillion in lost revenue by 2020. 
Last year, the United States blacklisted Alibaba's Taobao marketplace on the grounds that it facilitated trade in counterfeit products—a charge Alibaba denied, pointing out its various efforts to fight brand forgery and counterfeiting.