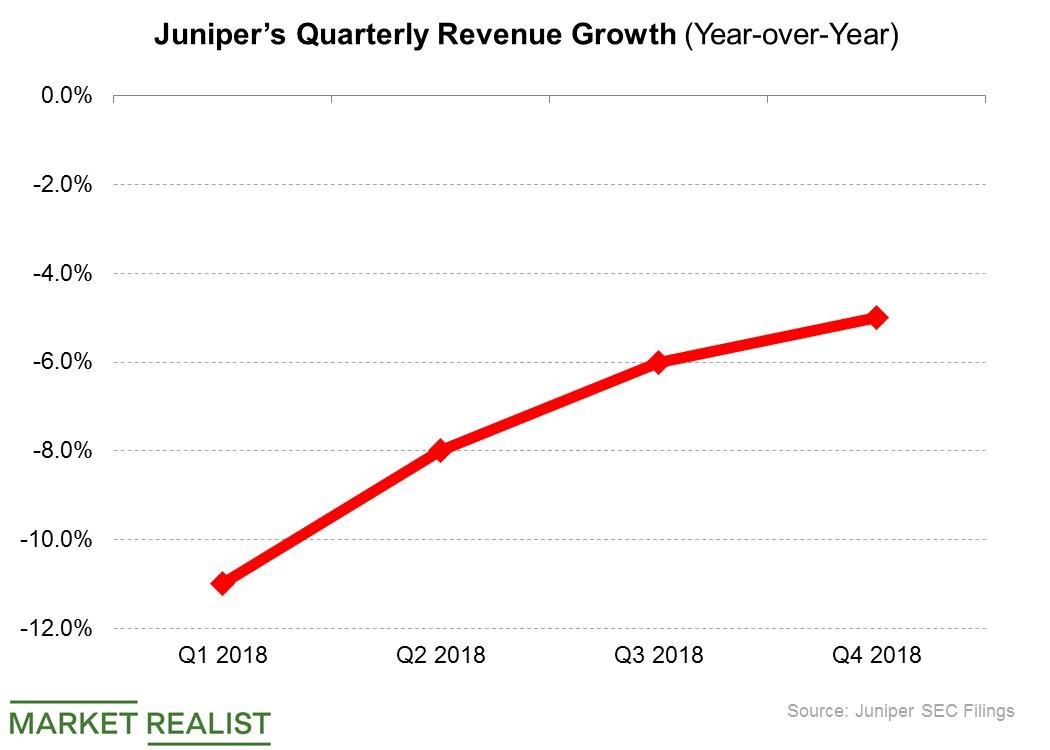 What Mist Brings to Juniper's Table
By Ruchi Gupta

Mar. 18 2019, Published 8:55 a.m. ET
Juniper paying $405 million for the acquisition
Juniper Networks (JNPR) recently announced a deal to acquire Mist Systems, a company it described as a pioneer in cloud-based, artificial-intelligence-driven wireless networks. Juniper agreed to pay $405 million in cash for Mist. This is a bill that Juniper can comfortably foot, as the company exited 2018 with a $3.8 billion cash stockpile.
In Mist, Juniper will be adding products and technologies to complement its enterprise networking portfolio. In addition, Juniper is on track to add a business with an extensive customer network. According to Juniper, Mist's customers include two of the Fortune 10, seven of the top 40 retailers, and one of the world's largest airlines.
Article continues below advertisement
Juniper struggling to grow sales
Juniper and Mist say they share a common strategic goal, so it should be easy for them to leverage their unique advantages to better serve their customers and capture additional market share quickly. Juniper has been struggling with shrinking sales in recent quarters. Continuing the trend from the previous three quarters, Juniper's revenue for the fourth quarter, which ended in December, declined 5.0% YoY to less than $1.2 billion. Arista Networks (ANET) and Extreme Networks (EXTR), Juniper's rivals in the networking market, posted revenue growth of 27.3% and 9.3% YoY, respectively, in the December quarter. Cisco Systems (CSCO) and Palo Alto Networks (PANW) reported revenue growth of 7.0% and 30% YoY, respectively, in their second quarter of fiscal 2019, which ended in January.