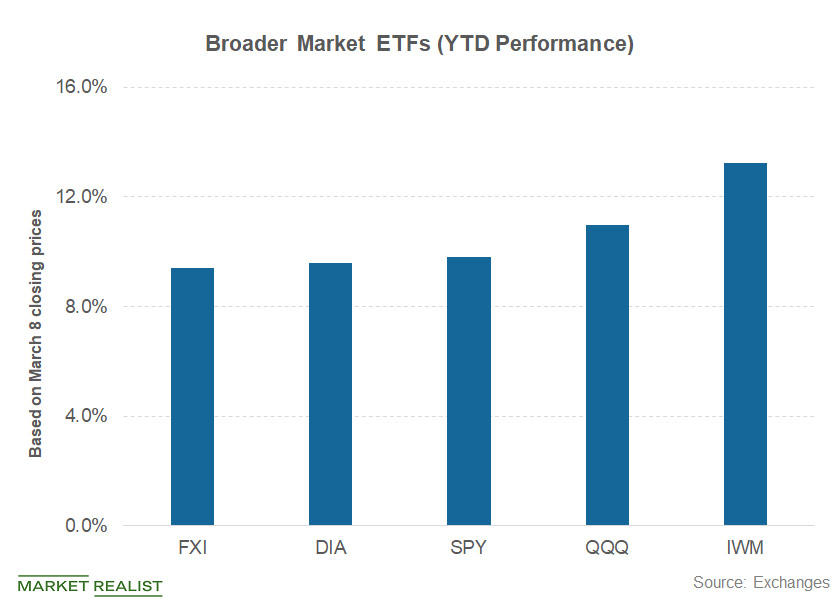 Was Trump's Message to Kim Jong Un Aimed at Xi Jinping?
By Mohit Oberoi, CFA

Mar. 11 2019, Published 8:36 a.m. ET
Trump's negotiations
Last month, US President Donald Trump walked away from the summit with Kim Jong Un in Vietnam. Trump said, "Sometimes you have to walk, and this was just one of those times." Trump is known to walk away from talks that he sees not yielding desired results. The meeting with Democrats over the border wall is another example of a time where Trump walked away from negotiations.
Article continues below advertisement
US-China talks
In regards to US-China trade talks, Trump said last week, "If this isn't a great deal, I won't make a deal." Trump added, "We will do very well either way, with or without a deal." Even the Chinese side looks worried that Trump might walk away from the deal. According to CNBC, quoting a Chinese official, "The Chinese saw him walk away from North Korea and they're concerned he will walk away from the China deal." The official added, "You don't want to send Xi to Mar-a-Lago and have Trump walk away. That would be a diplomatic catastrophe."
Mar-a-Lago summit
There were reports that a summit between Trump and Chinese President Xi Jinping was being planned for later this month at Mar-a-Lago. Earlier this year, Trump tweeted, "No final deal will be made until my friend President Xi, and I, meet in the near future to discuss and agree on some of the long standing and more difficult points."
Meanwhile, by walking away from the summit with Kim Jong Un, Trump might also be trying to deliver a message to Xi Jinping that he won't budge on his list of demands. While stocks like Alibaba (BABA), Apple (AAPL), General Electric (GE), Microsoft (MSFT), and JD.com (JD) are trading with sharp gains, we could see markets (DIA) (IVV) come under pressure if US-China talks fail.
In the next and final article, we'll see why it could be difficult to bridge the trust deficit between the United States and China.